Exclusive
Tracy Morgan's Brother Hopes This Tragedy Will Bring The Family Closer Together -- 'Just Pray For Him & His Recovery'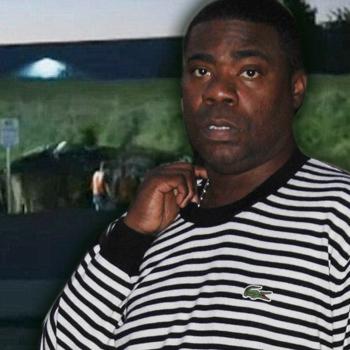 Tracy Morgan has been embroiled in a long-standing family feud with his mother for more than 11 years, but in an exclusive interview with RadarOnline.com the comedian's brother reveals his hope that through the tragic car accident, his family will unite.
"I hope it does," James Morgan told RadarOnline.com when asked about how his brother's fight for life could reunite the family for good.
Morgan's mother, Alicia Warden, was reportedly turned away at the hospital in New Jersey when she tried to visit her ailing son this week and James confirmed his mom was indeed in New Jersey and just got back to their hometown of Ohio on Tuesday.
Article continues below advertisement
"I'm probably going to leave to go up there tomorrow," he said.
James added that family members only notified each other about the accident after seeing it on the news. Morgan's fiancée, Megan Wollover, did not contact them.
This could explain the reports that the mother of the Saturday Night Live alum's 11-month-old baby girl Maven didn't allow Warden to visit her son.
But this isn't the first time the 30 Rock star shunned his family from many life-changing moments, including news of his kidney transplant in 2011 as reported exclusively by RadarOnline.com.
"Me and my brother have never had problems. I go with him to shows," James said.
"But I don't get in the middle of what's going on between them. I'm not trying to get into any conflict."
James tells RadarOnline.com that everything needs to remain positive as his brother is fighting to recover.
"Just pray for him and his recovery," he added.
Kevin Roper, 35, of Jonesboro, GA, was charged with one count of death by auto and four counts of assault by auto after the WalMart big-rig he was driving crashed into the limo bus carrying Tracy and his associates. James "Jimmy Mack" McNair was killed, while Tracy's assistant Jeffrey Millea and comedian Ardie Fuqua were left in critical condition.