French President François Hollande Reluctant To Take Pic With Visiting Arnold Schwarzenegger, Fearing 7-Inch Height Difference Will Make Him Look Bad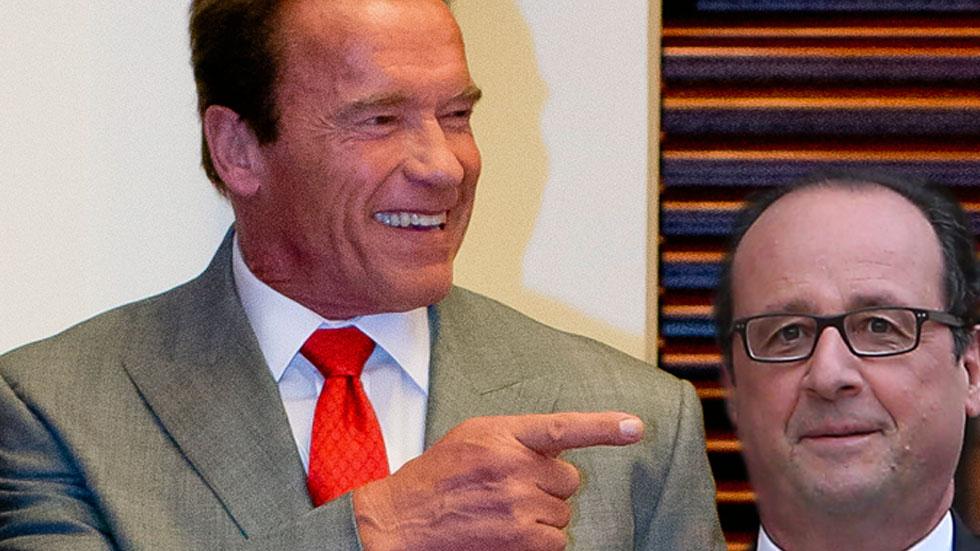 French President Francois Hollande is reluctant to be snapped in a shot alongside Arnold Schwarzenegger, as the politician and his inner circle are fretting that he might be looked at in the wrong light due to the height differential between the two: Hollande is 5-foot-7, while Schwarzenegger is 6-foot-2.
The former Calif. governor, representing the R20 environmental group, is set to visit the Elysée Palace Friday to discuss climate change in an hour-long meeting.
Article continues below advertisement
Hollande is reeling from from a recent book from ex-girlfriend Valérie Trierweiler that painted him in a negative light.