He Said He'll Be Back -- And He Is! Arnold Schwarzenegger Appears In Pumping Iron Follow-Up, Generation Iron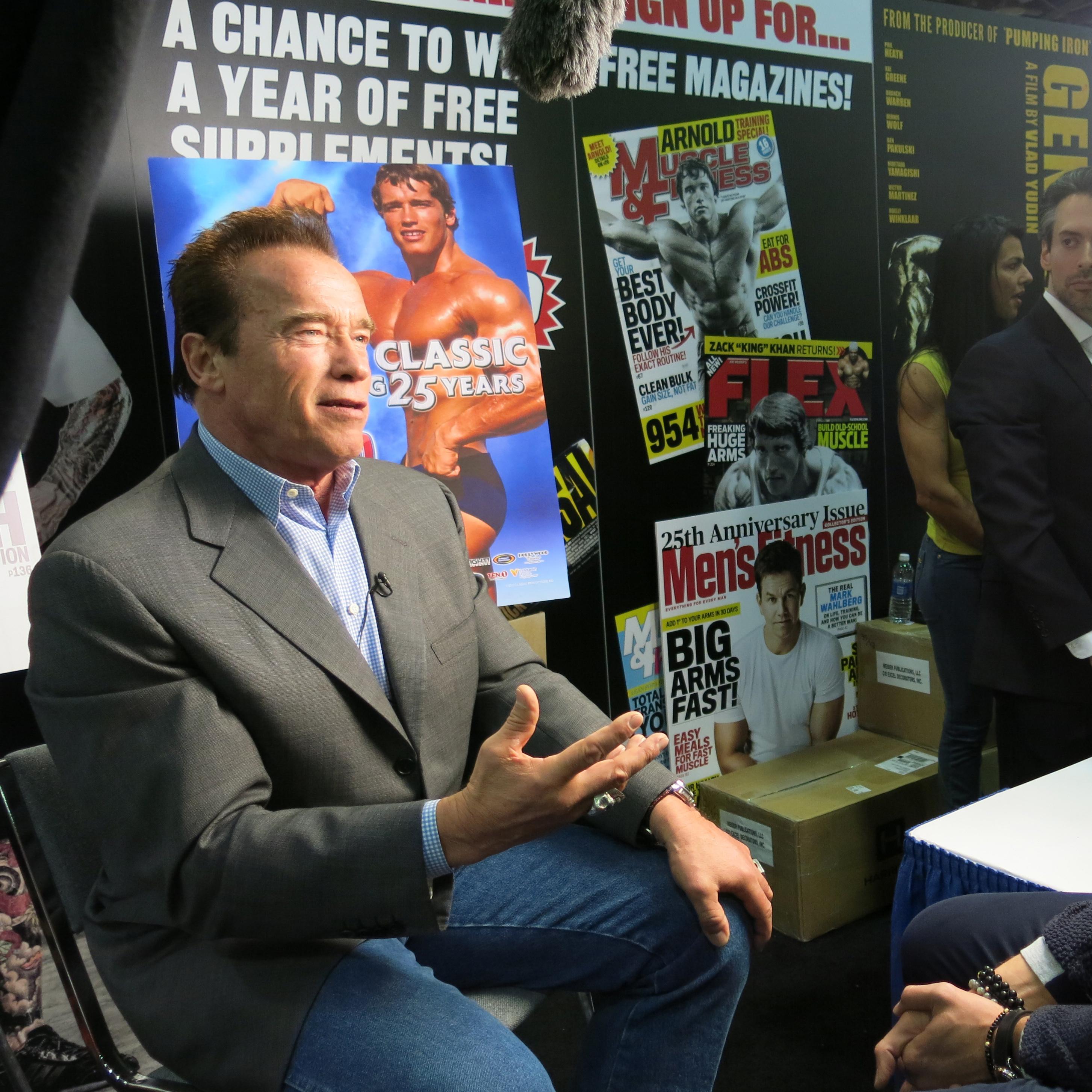 Arnold Schwarzenegger, after governing the state of California for the better part of the past decade, is in the show biz limelight once again.
The 66-year-old A-lister is going back to his roots with both an action hero role in The Expendables 3, as well as his bodybuilding beginnings, with an appearance in the new theatrical docudrama, Generation Iron.
Generation Iron is the follow-up to 1977's Pumping Iron, a modern-day look at competitive bodybuilding with up-close-and-personal looks at seven Mr. Olympia competitors (Phil Heath, Kai Greene, Branch Warren, Dennis Wolf, Ben Pakulski, Hidetada Yamagishi and Roelly Winklaar) as they prepare for the annual muscle showdown around the globe, from New York to Los Angeles, to Japan and Germany.
Article continues below advertisement
The film's writer and director Vlad Yudin said he hoped to shatter misconceptions about the men of muscle with the highly-anticipated follow-up to the cult classic.
"The bodybuilding sport is very misunderstood and has so many stereotypes associated with it," Yudin said. "I really wanted to focus on the lives of these athletes and explore what motivates and inspires them both in this unique world and in their everyday lives.
"The goal of the film is not just to show the grueling training," he said, "but the individual sacrifice and immense character these athletes have."
Other bodybuilding icons to appear in Generation Iron include The Incredible Hulk's Lou Ferrigno and the legendary Jay Cutler.
Generation Iron, narrated by Mickey Rourke, hits theaters nationwide on Sept. 20.