Will And Kate Join Best & Worst Celebs At Madame Tussauds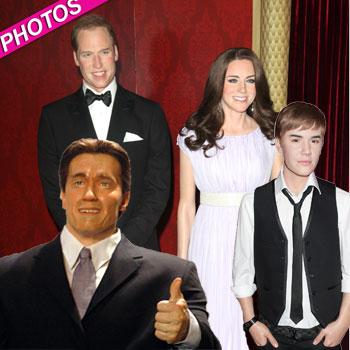 When Prince William and his bride Kate Middleton became part of the Madame Tussauds galleries last week, their wax figures were praised as being among the best ever presented.
The royal couple is on display at Madame Tussauds in London, Amsterdam and New York City, and cost $300,000 each to create.
But not all the celeb replicas are so realistic.
Mel Gibson, Arnold Schwarzenegger, the Beatles, Justin Bieber and Adolf Hitler have all been immortalized.
Article continues below advertisement