Kate Middleton Presents Shamrocks To Britain's Irish Guard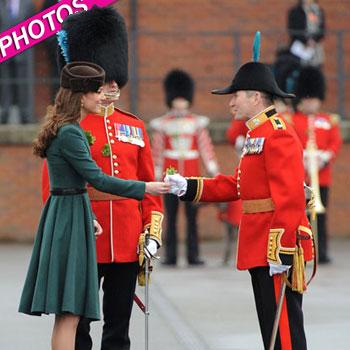 Wearing a conservative green dress, Kate Middleton was all smiles Saturday at a St. Patrick's Day parade Saturday.
The Duchess of Cambridge had the official duty of presenting shamrocks to the Irish Guards at the regiment's annual celebration in Hampshire, England.
With Kate's husband, Prince William, away on military duty, the royal bride has had a non-stop schedule of appearances, often with her in-laws, Prince Charles and Camilla.
Article continues below advertisement