Joe Weider, Bodybuilding Pioneer Who Discovered Arnold Schwarzenegger, Dies At 93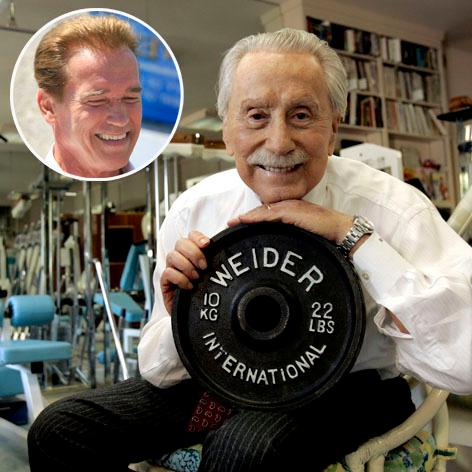 Joe Weider, the bodybuilding pioneer who discovered Arnold Schwarzenegger when he was a teenager participating in a European contest, died Saturday.
The Montreal-born Weider's own story was a rags-to-riches life similar to Schwarzenegger's. He left school at 12 to go to work and help his family pay the bills. He later took up bodybuilding so he could defend himself against neighborhood bullies.
He's responsible for popularizing bodybuilding, thanks in large part to his magazines such as Muscle & Fitness, Flex, Men's Fitness and Shape. He also created the Mr. Olympia contest.
Article continues below advertisement
"When you push yourself to the limit in the gym, you begin to get feelings of vigor and power and self-esteem. Body builders don't walk on their powerful legs — they float. They actually feel a little sorry for the average person, struggling to feel worthwhile, wasting his vitality, watching his body deteriorate," the New York Times quoted Weider as saying.
Schwarzenegger issued a statement celebrating the life of his former mentor, calling Weider "the godfather of fitness who told all of us to 'Be Somebody with a Body.' He taught us that through hard work and training we could all be champions."
MORE ON:
Arnold Schwarzenegger
Weider was 93 years-old at the time of his death in Los Angeles. He is survived by his wife Betty Weider.