Britney Spears' Controversial Manager Sam Lutfi Helped Get Amanda Bynes Back To LA; Source: 'Amanda Only Trusts Sam,' But Her Parents Work To Keep Them Apart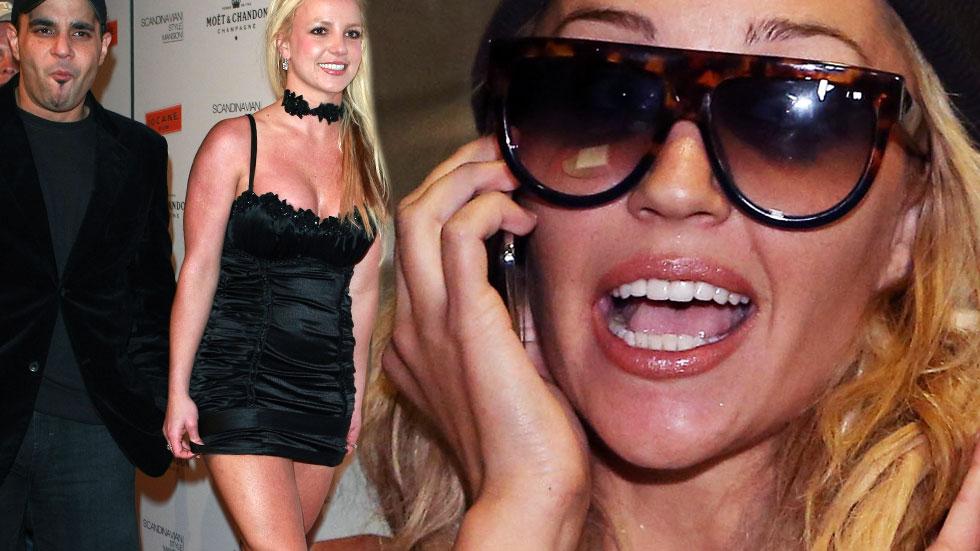 Out of the frying pan, into the fire?
Britney Spears' controversial ex-manager, Sam Lutfi, helped get Amanda Bynes back to Los Angeles, RadarOnine.com has exclusively learned.
As RadarOnline.com has previously reported, Bynes returned to L.A. and checked herself into Las Encinas mental health facility in Pasadena after accusing her father, Rick, of physically abusing her. She later recanted that claim on Twitter, saying she had made the odd accusations because of a microchip implanted in her brain.
Article continues below advertisement
Bynes agreed to come back to L.A.and seek help, but incredibly, the move came due to Spears' former manager, Lutfi! A family source told RadarOnline.com, "Amanda only trusts Sam, and he was able to convince her to get on a plane and come back to Los Angeles. Her parents had no other choice but to work with Sam to get their daughter back to California."
However, RadarOnline.com's source notes, "Even though Sam might have the best of intentions, Rick and Lynn don't trust anyone around their daughter right now. Ever since Amanda checked into Las Encinas, Sam has been blowing up her cell phone with voicemail messages and texts.
"Her parents are now in possession of Amanda's phone. No one will be able to get to Amanda now. She is in a safe place."
And according to the source, "Sam won't be allowed to see Amanda while at Las Encinas and won't be put on a list of approved people that will be allowed to see her.
"While her parents are happy to have Amanda back, they don't care how she got here. Her relationship with Sam has always troubled Rick and Lynn because they know his history with Britney Spears. Their focus is on getting Amanda the help she needs -- and moving forward, Sam won't be a part of her future."
Article continues below advertisement
Lutfi didn't immediately respond to RadarOnline.com's request for comment.
While Lutfi has always staunchly denied that he was responsible for the pop star Spears' trouble, which included shaving her head, Britney's mother Lynne Spears blamed Lutfi for his involvement in her daughter's breakdown when he managed her in 2007 and 2008.
But now he's helping another ex-child star and former Nickelodeon actress Bynes revealed on her Twitter account that she has been in touch with Lutfi.
Bynes tweeted to Lufti, "you feel like a brother to me @SamLutfi i mean it. Thank you luuuuv."
Lutfi then responded through Perez Hilton, saying of Bynes, "She's in good hands now. Many thanks to all those that helped along the way."
Hilton later said Bynes gave him an interview in which she told the website, "Last time I trusted Lutfi he put me in a conservatorship which ended in August. I'm not stupid.
"You are all listening to my brain…I can handle Sam, he just flew me back to LA and I'm going to meet some sick lawyers."