Daddy Dearest? Inside Amanda Bynes' Turbulent Relationship With Father Rick — Former Co-Star Tells All!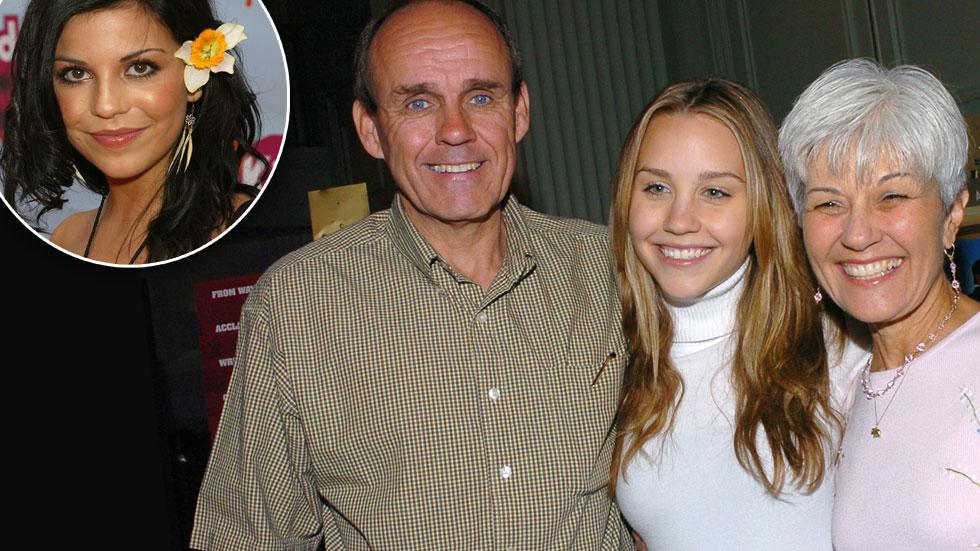 The world was stunned when Amanda Bynes tweeted shocking and disturbing allegations against her father, Rick Bynes, last week. She's since deleted the messages, and her family denied the claims. But her relationship with her dad hasn't always been picture perfect. Now, Chelsea Brummet, who starred on All That with Amanda from 2000-2005, is opening up to RadarOnline.com about how the actress' demons could have been haunting her for years -- and why she's been butting heads with her dad for a long time.
Article continues below advertisement
"I found her to be cold. I think, maybe she felt like, 'Who are these people? This is MY legacy,'" Brummet told RadarOnline.com, adding that while Bynes could turn on the charm at times, acting "really really nice," it wasn't hard to "tell she felt like this was her baby — like All That was hers."
Watch the video on RadarOnline.com
youtube=https://www.youtube.com/watch?v=j65OOYwZGgY&w=420&h=315
As RadarOnline.com searched for clues behind the breakdown of the once-promising star, Brummet explained how Bynes already had a full-fledged Hollywood ego early on in her career — which might have been an early indicator of the issues the public is seeing now.
"Her persona … it felt like you'd shake her hand and she'd barely touch your fingers," Brummet said. "She was closed off to everyone. You'd ask her a question and she'd give you a quick answer to end the conversation."
Watch the video on RadarOnline.com
youtube
"It's like she didn't want you to know her," Brummet continued.
Brummet said that Bynes "was always self-conscious," particularly at Hollywood functions in which she felt she was being compared to her peers.
Article continues below advertisement
When Bynes was "on red carpets, if there was Lindsay Lohan or someone else, she would always look at herself and fix her hair. You could just tell she was self-conscious once her career started not being so great. I don't think she liked not being in the spotlight and not being number one. I think she became so addicted to it, it became a lifestyle."
Regarding the Hairspray star's relationship with her father Rick, Brummet said she knew Bynes' dad "was controlling from the stories I heard on set."
"She was always defiant with her dad, but she tried to hide things from her dad — she always seemed like she was trying to hide things," Brummet said, adding that "they would butt heads" frequently and never "seemed like they … were on the same page."
Brummet said that the father-daughter relationship decayed so badly, Amanda "got to the point where she was like, 'I call the shots.'"
The What I Like About You star's relationship at the time with her then-boyfriend, Taran Killam, was another point of contention between the two, Brummet recalled.
Article continues below advertisement
Rick Bynes "didn't like" his daughter dating a boy four years older then her, Brummet said, "but it didn't stop her from dating him."
Killam and Bynes would "always sneak away together, and they'd pretend not to be together, but everyone knew they were dating — they'd go all the way to the rafters on set to be together and her dad would find her."
"I know she would have to try to make her dad happy, but she'd sneak around because she wanted to be with him," Brummet revealed. "Anything with Taran, her dad thought he was too old to basically be seeing her and he didn't like it — whatever the repercussions were, I don't know."