He's No Tourist – White House Intruder Found With 800 Rounds Of Ammunition In His Car PLUS He Had Been Caught With Hatchet Before!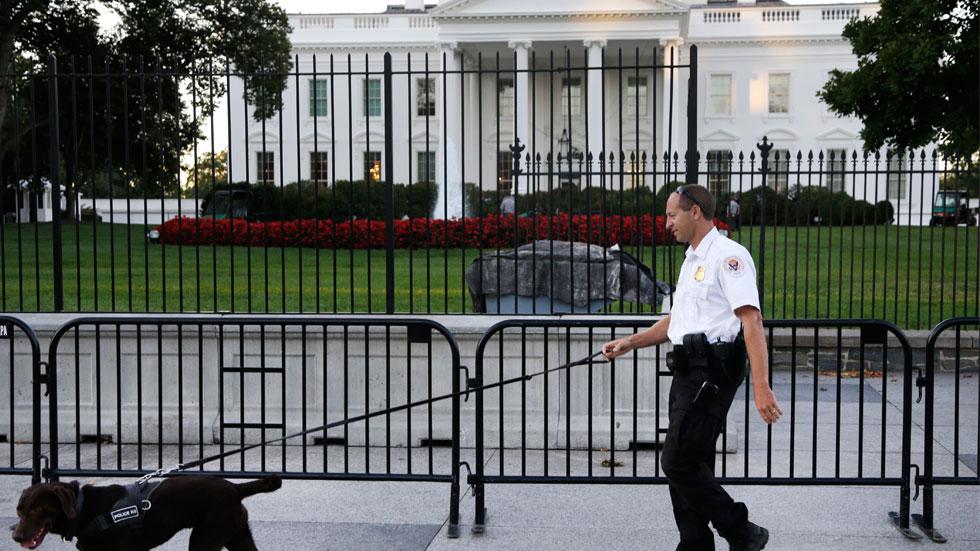 The man who managed to evade Secret Service and get through the entrance of the White House was found with 800 rounds of ammunition in his car and had two prior legal snafus this year, officials revealed.
In a preliminary court appearance, federal prosecutor David Mudd revealed Omar J. Gonzalez, 42, had hundreds of rounds of ammo along with a hatchet and machete in his car during Friday's incident.
Mudd also detailed two other legal incidents involving Gonzalez, according to reports. In July, Gonzalez, who is homeless, was arrested for evading police and possession of a shotgun, and was also found with a map of the D.C. area with the White House and Masonic Temple circled.
Article continues below advertisement
When troopers pulled over Gonzalez in his Ford Bronco on July 19, Wythe County Deputy Commonwealth Attorney David Saliba said Gonzalez also had two rifles, four handguns and more ammunition. Everything was seized at the time.
But this wasn't Gonzalez's first trip to the White House. On Aug. 25, 2014, Gonzalez was stopped along the South Fence with a hatchet. Officials found nothing while searching his car, so they released him.
Friday's security breach has prompted an investigation and a comment from Homeland Security Secretary Jeh Johnson, who said in a statement that he will "carefully evaluate" the findings.
Officials also revealed that Gonzalez carried a knife on him while breaking into the White House. Fortunately, President Obama and his family were headed to Camp David when the incident occurred.