What A Wise-Crack! Obama Jokes White House Pies Made With Crack, Wife Quickly Corrects Him – 'There Is No Crack In Our Pies'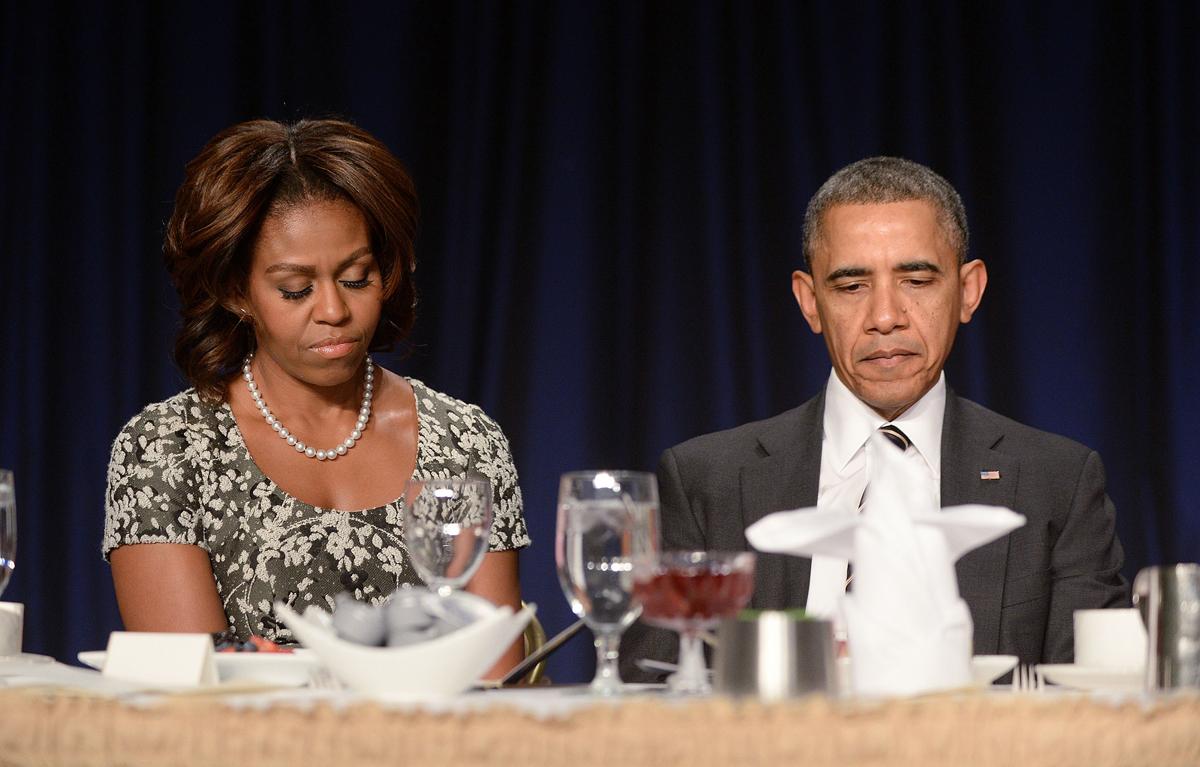 President Barack Obama took a moment during his speech to praise one particular member of his staff, the White House pastry chef, and might have given the famed baker a little too much credit.
When talking about Bill Yosses' pies, the president wondered – out loud – "whether he puts crack in them" because of how delicious they are. Dubbing Yosses "the Crust Master," Obama and the First Lady praised his culinary skills. But Michelle was quick to clarify the controversial ingredient.
Article continues below advertisement
"No he doesn't," the First Lady said. "There is no crack in our pies."
The crowd erupted into laughter at Obama's unintentional drug joke.
Watch the video to see his comedy chops for yourself!
hulu id=6p8yrvnsmxr9frofizztqa width=512