Texas Gubernatorial Candidate & Women's Rights Advocate Wendy Davis Reveals 'Dark Despair' After Two Secret Abortions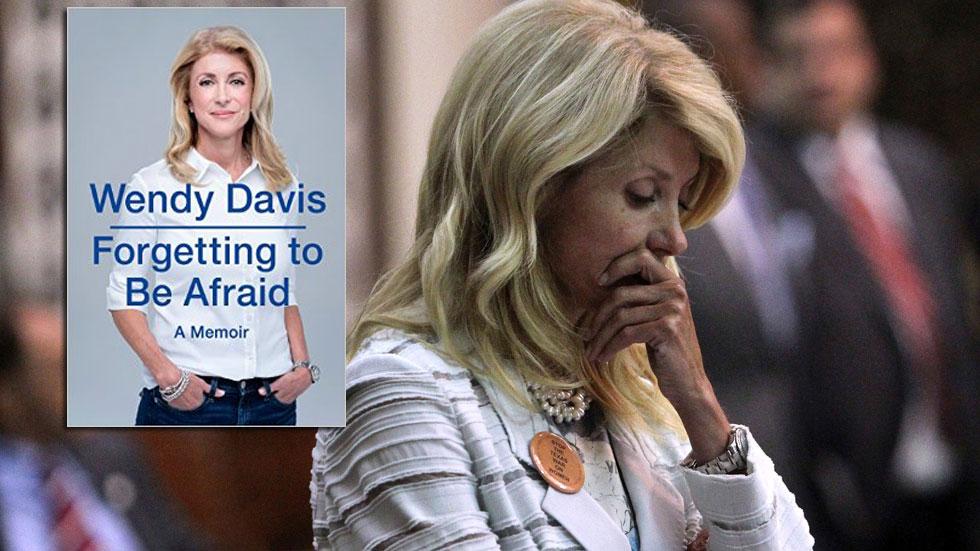 Over one year after she bravely stood on the Senate floor for 11 straight hours to shut down an anti-abortion bill, Texas state Senator Wendy Davis has revealed the secret behind her passion for women's reproductive rights: She has had two abortions herself.
In her new book Forgetting to Be Afraid, the 51-year-old mother of two— who is currently the Democratic gubernatorial candidate in her home state— bravely exposes that she had two pregnancies that suddenly went horribly wrong, and therefore had no choice but to terminate them.
Article continues below advertisement
In 1994, Wendy and her then-husband, Jeffrey Davis, learned they were expecting for the second time. (The budding lawyer and her former city councilman husband welcomed daughter Dru in 1988; Davis also had a daughter, Amber, with her first husband at just 18 in 1982.)
"I was excited and sure that I was carrying a boy; almost immediately Jeff and I began referring to 'him' as 'Baby Lucas,'" she recalls in her touching memoir.
However, halfway through her first trimester, Wendy learned her she was suffering from an ectopic pregnancy, in which the embryo implants in the fallopian tube instead of the uterus.
"The only medical option was to have surgery to terminate the pregnancy and removed the affected fallopian tube— which in Texas us technically considered an abortion, and doctors have to report it as such," she explains.
Article continues below advertisement
Wendy was devastated. "We all grieved the loss, but I grieved most deeply— a sadness and an emptiness took root in me where Baby Lucas had been," she confesses. "I secretly prayed that were it God's plan for us we would find ourselves expecting again."
Just two years later, Wendy and Jeff discovered they were expecting once again, bringing "immediate joy" to the family of four.
As the pregnancy progressed, the couple learned they were having another girl, and named her Tate Elise.
During her second trimester, a doctor delivered some devastating news: The fetus suffered from Dandy-Walker syndrome, a brain abnormality.
"I couldn't breathe. I literally couldn't catch my breath. My baby. My precious baby Tate," she writes. "I don't remember much else about that day other than calling Jeff, trying to contain my hysterical crying."
Since the baby wouldn't likely survive delivery, abortion was suggested as an option. They later learned that if Wendy did successfully deliver Tate, she would likely be in a permanent vegetative state.
Article continues below advertisement
After "tortured decision making," the couple decided to terminate the pregnancy.
"In our doctor's office, with tears flowing down both our faces, Jeff and I looked at our baby daughter's beating heart on the sonogram screen for the last time," she painfully recalls. "And we watched as our doctor quieted it. It was over. She was gone. Our much-loved baby was gone."
The brave Senator then delivered the child via cesarean section. A nurse dressed Tate in a pink dress and booties, and the couple held a heartbreaking memorial, complete with a baptism. The next day, she was cremated.
"An indescribable blackness followed," she confesses. "It was a deep, dark despair and grief, a heavy wave that crushed me, that made me wonder if I would ever surface."
Each year on the anniversary of her birth and tragic death, Wendy says she opens a memory box filled with photographs and Tate's stuffed bunny to remember her.
"She was loved, and is still loved, and always will be loved by us," she concludes.