'It's Your Sperm, Not My Egg, So It's Your Baby!' Sherri Shepherd's Estranged Husband Opens Up About Painstaking Split, Legal Ongoings Involving Surrogate Son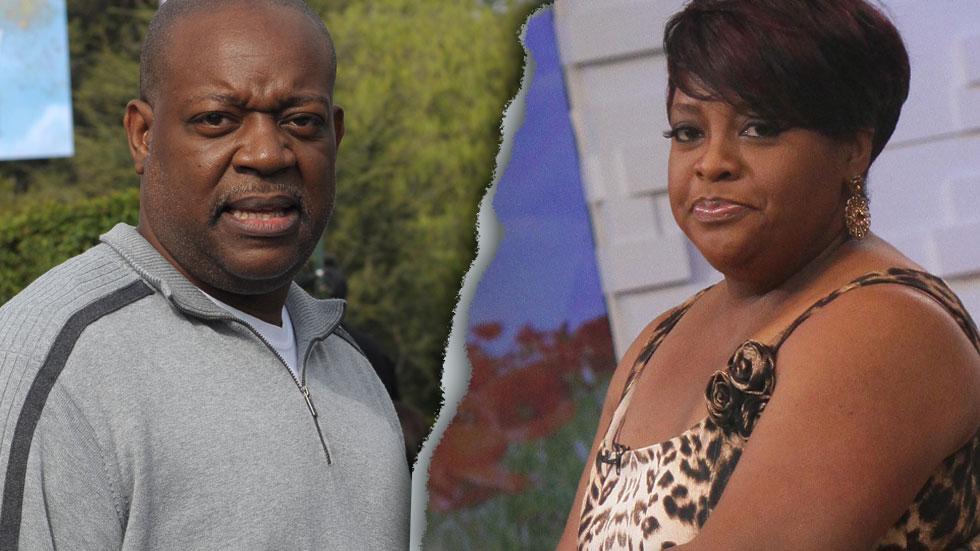 Sherri Shepherd's estranged husband Lamar Sally opens up about his unexpected and painful split from the star, as well as the ongoing situation involving the surrogate son he thought they'd be raising together.
In a comprehensive chat with Mail Online, Sally admits a state of shocked confusion over Shepherd's decision to initiate the divorce proceedings.
"When she asked for a divorce, it was such a blow to me! Like I was hit with a sledgehammer … to this day, I cannot pinpoint one thing that caused us to split up — honestly I do not know what happened," he told the outlet. "No one was cheating, we didn't fight much and we didn't have money problems."
Article continues below advertisement
Sally stressed he was "a good husband" to her, regardless of shots she's taken in the wake of their public split.
"I was not a deadbeat, I worked with her, for her, I was a good parent to her son, Jeffrey and I did not steal any money from her," he said. "And I never once cheated on Sherri, these are all lies and she should stop trying to ruin my reputation.
"Sherri needs to think about what she is doing because one day she is going to wake up and regret all of this."
As RadarOnline.com previously reported, a surrogate mother, initially earmarked for the TV personality, delivered a baby boy named L.J. in Pennsylvania Aug. 5. While Sally was present for the birth, Shepherd was not.
While Shepherd's said that Sally was not upfront with her about the details of the surrogacy, Sally told the outlet that it was actually her idea to being the process, after doctors told her that "none of her eggs were viable," and she told him she didn't "want to be an old mother," preferring to begin sooner rather than later.
Article continues below advertisement
"I told her that we should try again, but when she said she didn't want to and that we should use my sperm and get a surrogate," he recalled. "I talked to her about it many times because I really wanted to make sure this is something she wanted to do, and she said 'Yes, that she was determined to have a child with me, so I finally agreed.'
"I gave in because I loved her and wanted to make her happy."
Sally said that once the surrogate mother (who he described as a a tall former volleyball player) "was pregnant, Sherri decided she wanted to get a divorce," which he said left him "absolutely floored."
"Then, she decided she didn't want the baby either — Sherri told me, 'It's your sperm, not my egg, so it's your baby.'"
He said the former 30 Rock star "just changed her mind about having this baby like it was nothing, just another day for her."
Regarding the financial battle the estranged spouses are going through, Sally said Shepherd "tried to buy me off" with an offer of $150,000 — a sum he said he found lowball.
"It was unacceptable … Sherri made $3 million last year and offers $150,000 for a lifetime of care for a child? No way, we're going to court."
Shepherd and Sally are headed back to court for a hearing on the matter in Pennsylvania Oct. 2.