Does Rob Kardashian Have A Secret Child? Cryptically Tweets About His 'Son', Quickly Deletes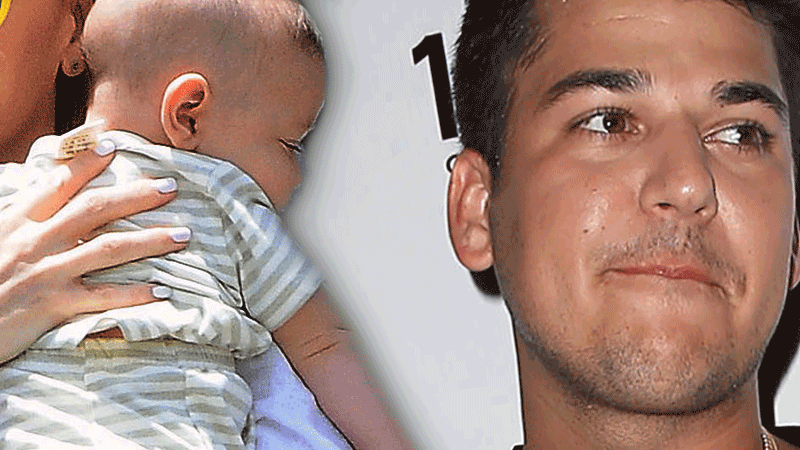 For the second time this year Rob Kardashian has mysteriously tweeted about having a son, leading to reports that the struggling reality TV star might have a secret child.
When Kardashian tweeted in July that he was excited to spend the holiday weekend with his son, he deleted it shortly after replacing it with messages that he was joking and even had his mother, Kris Jenner, convinced he had a love child.
Article continues below advertisement
"Those who know me know I play and I do NOT have a Son," the floundering sock designer wrote.
"Y'all got my mama emailing me asking if I have a Son lol goodness hahaha. GOODnight."
But on Sunday night the 27-year-old again posted a message to his five million followers about having a son.
"I'm about to go pick up my Son from the port and can't wait to watch a great movie with him ,, Suggestions anyone ??? He's 6," Kardashian wrote.
He again deleted the message shortly after, but this time posted no retraction or mention of it being a joke.
It's unlikely Kardashian's account was hacked because he probably would have posted a message to let everyone know, and he's made it clear he thinks joking about having a son is funny.
The famous family's black sheep sibling has used his Twitter account to express bizarre behavior in the past, tweeting "no one will ever understand how much it hurts" in April before deleting his entire account history.
Do you think Rob has a secret baby mama and 6-year-old child, or is he joking around for attention? Sound off in the comments below…