'Pawn Stars' Corey Harrison: Peeing In Middle Of Missouri Bar Was 'Not My Finest Moment, Obviously'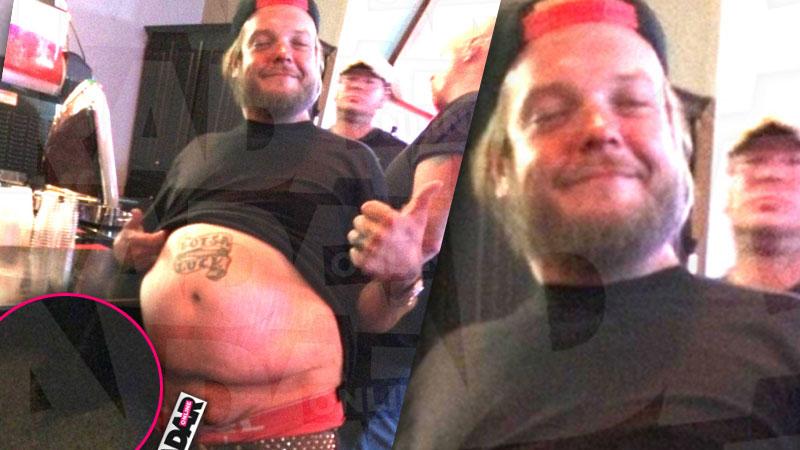 Pawn Stars' Corey Harrison Wednesday said he's "truly sorry" after urinating on a stool in the middle of Jefferson City, Missouri bar Spectators Aug. 17, as RadarOnline.com initially exclusively reported.
"I sincerely apologize to everyone for my behavior," the reality star, 31, told People. "Not my finest moment, obviously."
As we previously reported, after a day of motorcycle riding for Hot Bike magazine, Harrison began throwing a few back.
Article continues below advertisement
"This particular night, he was very drunk," an insider told Radar. "He was doing copious amounts of shots … it seemed like just about anything, just drinking and drinking.
The source said he saw a potential incident "building up," and that "you could tell when we walked in the bar that it was not gonna go well.
"He was so sloppy drunk and so obnoxious — you just knew this was heading towards a bad scene."
The insider added that even with the booze-drenched preamble, he was shocked at how quickly the TV personality pulled down his trousers and emptied his bladder on a barstool.
"All of a sudden, it was just, bam! He got his pants down, peeing … being very proud of it. I couldn't believe he was doing that. The bar owner was there, and was obviously upset, but somebody from the bar ams with a towel and cleaned up the pee."
The source said that Harrison was eventually ejected from the bar after throwing a stool inside the venue, and that Harrison's "got no defense" for his urine-soaked antics.
"The guy that owned the bar … he's got to clean up this piss and Corey thinks it's acceptable because he's got a sh**ty show on the History Channel."