Exclusive
Wild N Out Affair? Source On Set Of Nick Cannon's Show Says 'People Knew' Split With Mariah Carey Was Imminent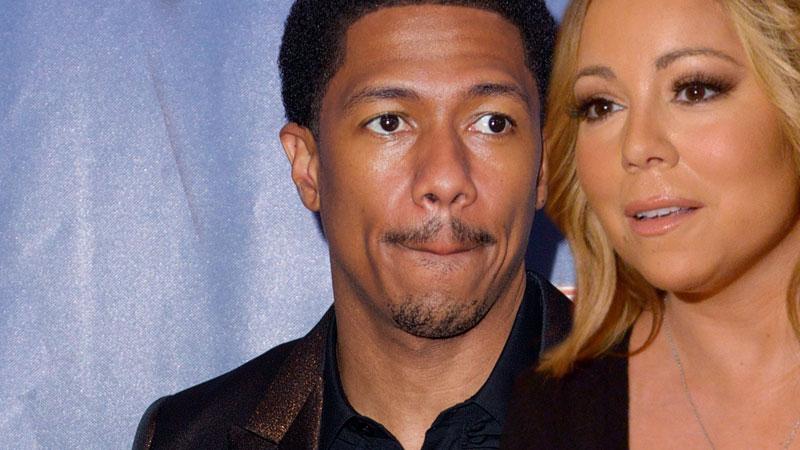 Nick Cannon may be trying to save face now that he let it spill that he and Mariah Carey are living separate lives. But he wasn't fooling anyone on the set of his hit show Wild 'N Out.
"Their separation wasn't a surprise. People knew it was coming. It was just a matter of time," an on-set source told Radar.
The telltale sign: The Grammy-winner's noticeable absence on the MTV set.
"During the first season Mariah made an appearance. But this season she didn't come to the set at all," the insider added. "She was working on her own stuff and Nick just did his stuff."
Article continues below advertisement
And Carey had other close companions she'd rather spend quality time with instead of the 33-year-old actor.
"Mariah always wanted to be with her kids," added the source of their 3-year-old twins Moroccan and Monroe. "She didn't seem to care about Nick and more focused on her music.
"They were trying to do two different things — her album and his TV gigs."
After months of speculation, Cannon told The Insider Aug. 21 that rumors their marriage was on the rocks were, in fact, true and there is "trouble in paradise."
As reported by Radar, it was the 44-year-old songbird's jealously that was a catalyst for the break-up: "Mariah thinks that when Nick travels that he cheats on her! Mariah is super jealous and things are clearly not good between them," an insider previously said.
Despite reports that Cannon strayed with a co-star, the America's Got Talent host didn't give away to those working with him that there was any domestic discord or infidelity.
"He didn't act single. And he didn't show any 'trouble in paradise' on set," said our source. "When he was on the road he was cool, but he would go his separate ways and the girls would go their separate ways."