Federal Grand Jury Indicts Mike 'The Situation' Sorrentino And His Brother Marc For Evading Taxes On $8.9 Million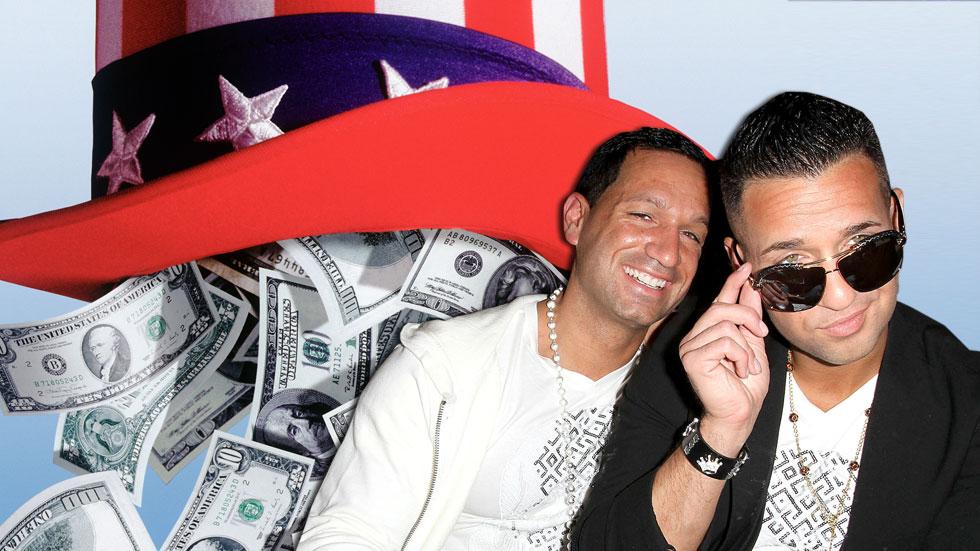 Mike Sorrentino and his older brother, Marc, have a major legal situation on their hands.
According to court papers, a federal grand jury indicted the reality siblings today for failing to pay taxes on a whopping $8.9 million in income.
The Sorrentinos are also accused of filing falsified returns with the IRS in relation to Mike's businesses, which include Situation Nation and MPS.
"According to the indictment, Michael and Marc Sorrentino filed false tax returns that incorrectly reported millions made from promotions and appearances," U.S. Attorney Paul J. Fishman told New York City's WABC. "The brothers allegedly also claimed costly clothes and cars as business expenses and funneled company money into personal accounts. The law is absolutely clear: telling the truth to the IRS is not optional."
Article continues below advertisement
Court papers outline how the 32-year-old Jersey Shore star agreed to appearances at venues ranging from clubs to liquor stores. But their contracts with various booking agencies stated their fees — sometimes up to almost $50,000 an event — would allegedly be paid cash, garnering the two a total of $369,000 between 2010 and 2012.
The only problem? The government claims they didn't receive a penny in tax payments on the amount. Worse, "The Situation" failed to file an income tax return on the $1.95 million he raked in during 2010.
Officials also claim the brothers' hired a team of accountants to prepare their taxes due on dough collected from TV appearances, endorsement deals and other sources, but then failed to give them an honest account of their "true income."
After news of the indictment broke, Sorrentino posted an inspirational saying to his Instagram account: "To be old and wise you must first be young and dumb."
"Is that why you didn't pay your taxes?" one commenter on the post sniped at Sorrentino.
Article continues below advertisement
The brothers, who first got wind they were in trouble last year when they were served federal subpoenas concerning computer records they allegedly altered, are expected to answer charges of conspiracy and filing false tax returns when they appear in Newark federal court later today.
"The charges are fiction," insists Marc's attorney, Christopher Adams. "And it's unfortunate that the government is relying on the word of a disgraced accountant who is a proven liar."
"This is not a surprise," continues Adams. "We have been showing the government for the better part of a year now the flaws in their theory and now we'll have to show the same to court."
Stay tuned to RadarOnline.com for further developments.