Phil Spector A Balding, Shell Of Himself In Latest Mug Shots Released By Calif. Prison Officials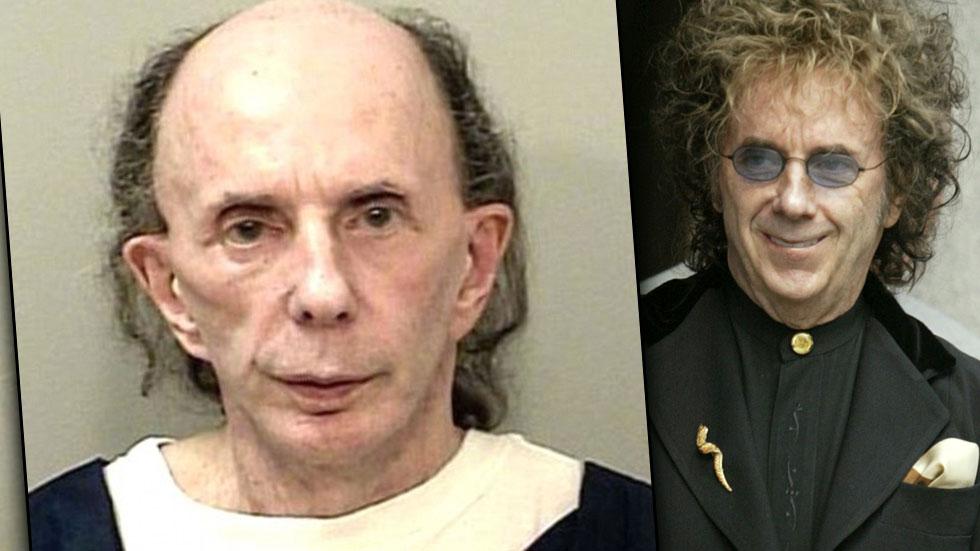 The public got a new look at Phil Spector Tuesday when authorities release two images of the famed music producer-turned-convicted killer.
The 73-year-old, who made headlines for his palette of garish hairdos during his murder trial, looks worse for wear in the shots, taken in Oct. 28 and July 24 of 2013.
Spector, in the October shot, was being held in the California Heath Care Facility in Stockton, Calif., though officials would not disclose why he was there, citing medical privacy laws. The institution is set up to care for "inmates with the most severe and long term needs."
Article continues below advertisement
The producer behind classics such as "You've Lost that Loving Feeling" and ''Be My Baby," among dozens of others, has been in custody since 2009 on a second-degree murder conviction in the Feb. 3, 2003 shooting death of actress Lana Clarkson.