Busted BIG Time! The 20 Most Shocking Celebrity Arrests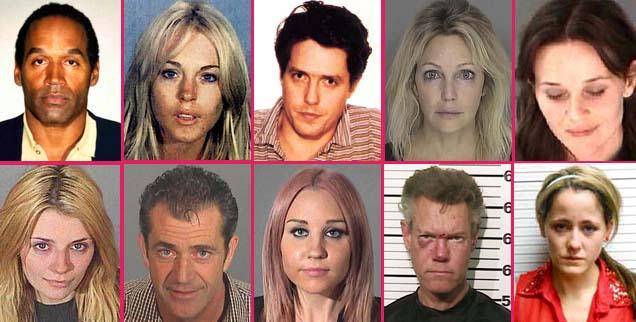 Being famous doesn't always score points with the police.
From DUIs and domestic violence disputes to drug possession and even murder, Hollywood's biggest stars have been busted, arrested and booked for shocking crimes. And RadarOnline.com has photos and details about the 20 most shocking celebrity arrests of all times.
This Marvel superhero is one of the highest paid actors in the world, so it's easy to forget that during the 1990s he was arrested more times than Lindsay Lohan! Busted and thrown in a cop car six times during his downward spiral for everything from drunk driving to possession of drugs and firearms, the only bad behavior you will find him engaging in these days occurs on the big screen.
Article continues below advertisement
Just because they start out as adorable child stars doesn't mean that they won't go wild later on in life! A handful of family-friendly stars have ended up behind bars over the years, shocking their former costars just as much as their fans.
And from XXX movie theaters to park bathrooms, stars have been busted seemingly engaging in less than ordinary behavior in public places, while a few big actors have been popped allegedly soliciting prostitutes.
To read all about the 20 most shocking celebrity arrests, click here.