Phil Spector Near Death — Convicted Killer Hospitalized, Makes Final Jailhouse Plea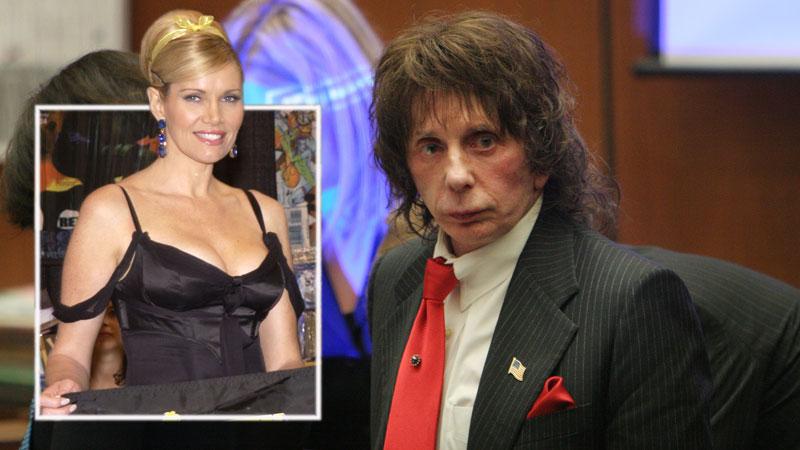 Convicted killer Phil Spector was rushed from his jail cell at California's Corcoran State Prison to the hospital this month after his health took a turn for the worse.
The music producer, 74, has been serving a 19-year sentence for the second-degree murder conviction of actress Lana Clarkson and his attorney tells The National ENQUIRER that on July 1 they filed an appeal asking for a review of his guilty conviction.
Article continues below advertisement
DOCUMENTS: Phil Spector Files Appeal In Murder Conviction
"He was taken to the hospital this week. In fact, he was rushed," Spector's attorney Charles Sevilla told the ENQUIRER, citing the killer's failing health as a reason to expedite the appeal quickly.
"It's bad. He's in frail health with a host of very serious problems."
Specific details on Spector's health were not given, but Sevilla noted that his client's health has greatly deteriorated since being incarcerated.
"They don't rush you to the hospital when you're in a prison hospital unless it's serious," Sevilla continued.
"He wasn't in the best of health going in and, needless to say, it hasn't gotten better over the years."
Clarkson died in Spector's Alhambra, Calif. home on Feb. 3, 2003 by a gunshot in the mouth.
His legal team argued suicide, and the case ended with a mistrial in 2007 before Spector was convicted two years later.
The appeal remains pending.
For more details from Spector's attorney, pick up the latest issue of The National ENQUIRER, on newsstands everywhere Thursday.