Exclusive
Beyonce Knowle's Dad Slapped With Tax Lien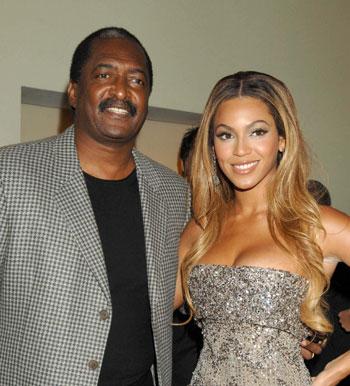 by RadarOnline.com Staff
Beyonce Knowles' father, Matthew Knowles has helped build his R & B singer daughter into a multi-millionaire – but has he fallen onto hard times himself while doing it?
According to the state of California it seems so – by their records the music executive owes more than $12,000 in delinquent taxes.
And with the finances of the Golden state not looking so golden these days, they are going hell for leather to recoup the debt - filing a $12,115 tax lien against Knowles on March 9.
Article continues below advertisement
But not so fast! Knowles accountant, Debra Whelan Johnson, told the Detroit News that it's all a big mistake and that in fact her client is the one that's owed money!
Johnson told the paper she had no knowledge of the lien, and neither did her client, but that she would be sorting it out by filing a non-resident California tax return for the tax year in question.
"My firm has filed the return and Mr. Knowles will be receiving a tax refund," she wrote in an email. "This is not my point of view, but a fact. If you would like a redacted copy of the return to verify I am sure we can make that available."