Floyd Mayweather Hit With Massive IRS Bill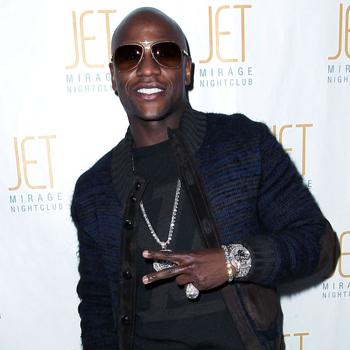 Floyd Mayweather likes to party big, bet big, and hang out with Hollywood celebs. The one thing the boxing legend apparently doesn't like doing is paying his taxes, RadarOnline.com has learned.
The IRS has just body slammed the undefeated boxer with a $3.4 million bill, reports the Detroit News who discovered that the lien was for unpaid 2009 federal income taxes.
This isn't Mayweather's first time in the ring with the IRS. In 2008, he was hit with a $6.1 million tax bill. He worked out a payment plan with the feds for that one.
Article continues below advertisement