Exclusive
Michael Jackson's Son Prince Has Found His Princess! Smitten Teen Gives Ring To His Prep School Girlfriend Nikita Bess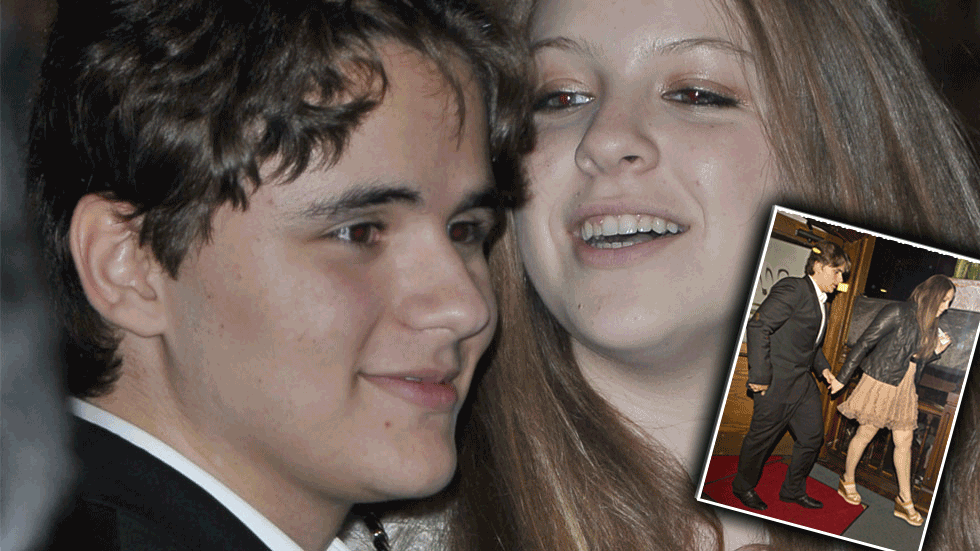 The late pop legend Michael Jackson's son Prince Jackson has fallen so hard for his girlfriend Nikita Bess that he's given her a ring, RadarOnline.com has exclusively learned.
"Prince and Nikita have only been together since January, but he's already fallen head-over-heels for her," said a source at the private Sherman Oaks, Calif. prep school called The Buckley School, where the two are classmates.
Article continues below advertisement
"He has even given her a promise ring because he wants to be with her forever."
Bess, who has been dating Jackson for eight months, is also a student in the UCLA's early acceptance program and definitely isn't hiding her love for the aspiring actor. On Sunday, she took to Twitter to say, "Thank you @princemjjjaxon for watching almost an entire season of The Office with me today."
"Nikita has met Prince's family – the whole extended Jackson clan -- and they just adore her," the source told Radar.
"She is smart and a really sweet girl and she is definitely not after Prince for his money because she comes from money herself."
Although Prince is only 17, the source close to the couple said "he wants to be with her forever" and knows his King of Pop father, who died tragically at age 50 in 2009, would have approved.
"Michael would be so happy just knowing that Prince is happy!"
Jackson currently lives with his brother Blanket Jackson, 12, and sister, Paris Jackson, 16. They have been under the dual legal guardianship of uncle TJ Jackson, 36, and grandmother Katherine Jackson, 84, in their home in Calabasas, California since 2012.
Do you think that Prince Jackson has found true love? Let us know in the comments.