Lindsay Lohan Pitches 'Mean Girls' Sequel To Tina Fey, As Her Stage Debut In London Is Panned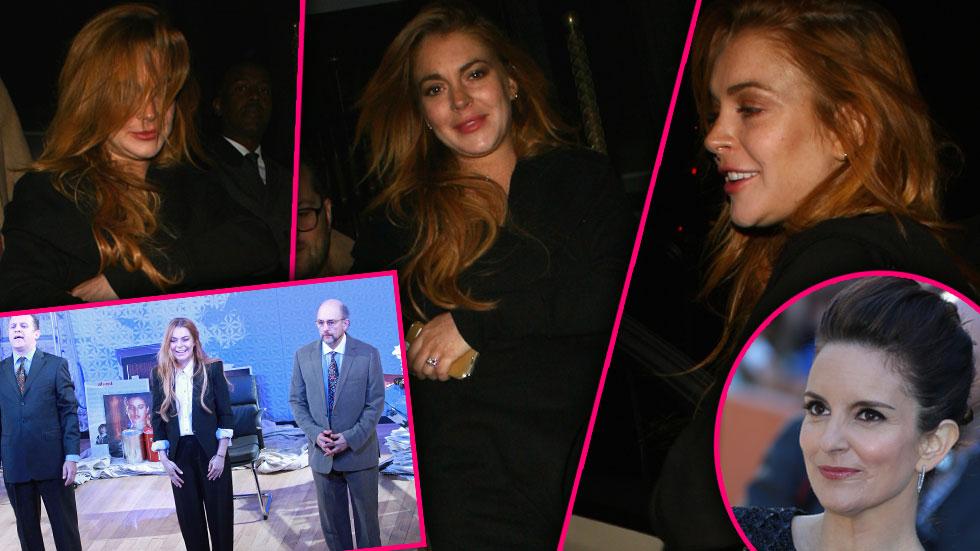 While early returns indicate Lindsay Lohan's presence in the London production of David Mamet's Speed-the-Plow won't be the career-saving godsend she might have hoped for, the 28-year-old has another major card up her sleeve: a reboot of the film that skyrocketed her to superstardom, Mean Girls.
Lohan told Time Out London that she's even suggested the notion to Tina Fey, the writer of the 2004 film.
Article continues below advertisement
"I was with Tina Fey the other day and I said we should do another Mean Girls, like an older version where they're all housewives and they're all cheating," she said. "That would be really funny. I'll harass Tina to write it."
Lohan admitted that coming up with a successful sequel to the film, which co-starred Lacey Chabert, Rachel McAdams and Amanda Seyfried, will be a tall order.
"People really love the movie — How do you top that?"
As RadarOnline.com previously reported, Lohan's performance in the initial preview for Speed-the-Plow was absolutely panned by those in attendance, who noted that the starlet, who's been acting since she was a child, struggled to remember her lines and needed to be fed them in multiple instances.
Prior to her first outing, she told Time Out that appearing in plays "is all completely new to" her, and she figured she was "gonna be nervous" in the new endeavor.
She added that famed playwright Mamet "sent me a note and this charm that said, 'I'm really thrilled that you're doing the play.'"