Joan Rivers Remains On Life Support Despite Reports She Would Be Taken Out Of Coma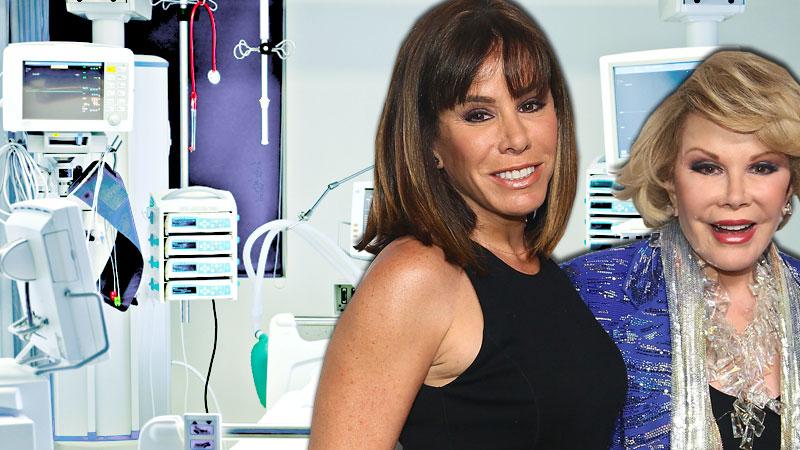 Melissa Rivers has given another update on her mother, Joan Rivers, saying that she remains on life support.
"On behalf of my mother and our family, we are extremely grateful for all the love and support we've received," Rivers said in a statement. "At this time she does remain on life support."
She added: "I know my mother would be overwhelmed by the continued outpouring of kindness and I want to thank everyone for keeping us in their prayers."
Article continues below advertisement
The Fashion Police co-host was undergoing a routine throat procedure Thursday when she entered respiratory and cardiac arrest. The comedienne was rushed to Mount Sinai Hospital and has been in a medically induced coma since then. As RadarOnline.com previously reported, Joan Rivers was supposed to be taken out of her coma this weekend to evaluate any brain damage.