Joan Rivers Joked About Death On Stage Just Hours Before She Was Rushed To The Hospital LISTEN To The Shocking Audio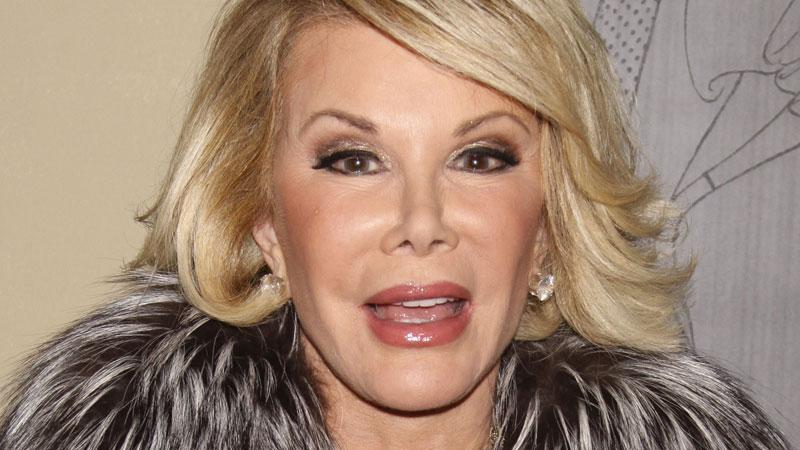 In an eerie foreshadowing of events that would occur just hours later, Joan Rivers joked about dying during a standup act in New York the night before she was rushed to the hospital.
"It's hard getting old," the fearless comedienne told the crowd at the Laurie Beechman Theater on August 27. "I'm getting so old. I am now 81 years old, I could die at any second! Pufft, like that."
But, she continued, her death in the middle of a performance could only benefit the audience members.
Article continues below advertisement
"Thank you for your continued love and support. We are keeping our fingers crossed," the legendary funny woman's daughter Melissa, 46, said in a statement on Sunday.
According to the New York Daily News, doctors began lifting the star from her medically induced coma yesterday.
"The waking-up process has begun and will take until Tuesday," an insider told the newspaper. "There is real concern that the part of the brain that controls motor skills may have been compromised, leaving her as either a vegetable or in a wheelchair."