Joan Rivers In Medically Induced Coma - Report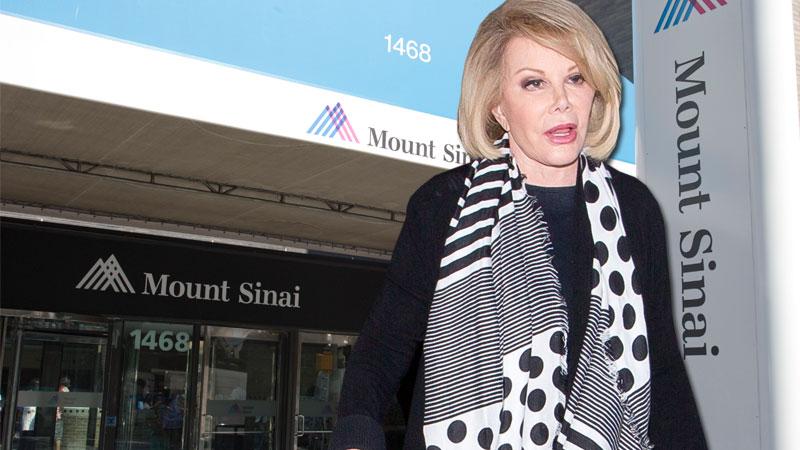 After a routine doctor's visit turned into an emergency health scare for Joan Rivers, the New York Daily News is reporting that the brutally honest comedienne has been placed in a medically induced coma.
Doctors plan on reviving Rivers this weekend to assess how much damage was caused when she went into cardiac and respiratory arrest while having her vocal chords examined.
"They don't know how long she was starved of oxygen," the source told the publication.
Article continues below advertisement
As previously reported, Rivers, 81, was rushed to Mount Sinai hospital in New York City after she stopped breathing during throat surgery at a clinic. But shortly after she was admitted, a pal from E! tweeted fans an update on the Fashion Police star.
"Our own lovely living legend Joan Rivers is in stable condition at Mount Sinai hospital," E! News anchor Ken Baker tweeted at 9:30 a.m. PT on Thursday.
Despite statements that the E! celebrity is in "stable" conditions, a source told the publication that all isn't well.
"We are scared," the source said. "This is not looking good. No big medical decisions will be made until (daughter) Melissa arrives."
Her daughter, Melissa Rivers, has since left California to be by her mother's side.
Story developing…