Heartbreaking Health Update: Joan Rivers Reportedly Now On Life Support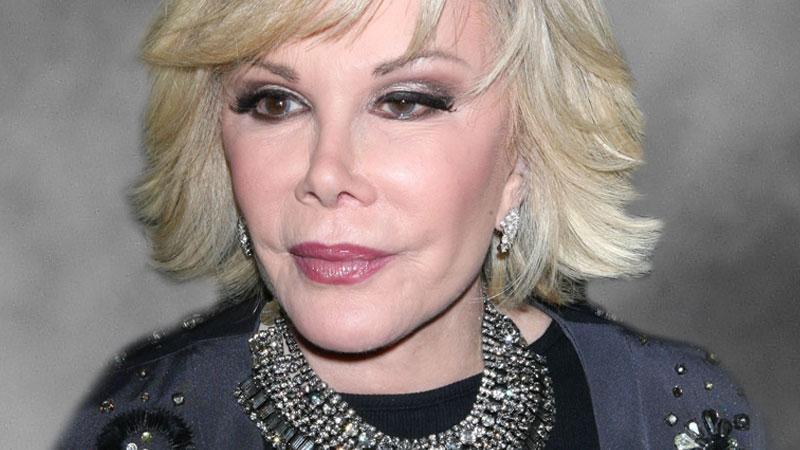 Sadly for her family, friends and fans, Joan Rivers' health doesn't seem to be improving.
According to reports, the iconic comedienne, 81, is currently on life support after she stopped breathing during a routine throat surgery on Thursday morning.
As RadarOnline.com has reported, Joan's distraught daughter Melissa, 46, may have to make a life-or-death decision in the coming days with regards to her mother's heartbreaking medical crisis.
Article continues below advertisement
If the outspoken entertainer "can't recover and live a full and active life, she would rather be gone," a friend told the New York Daily News. "She would never want to be a burden on anyone."
The star was rushed to Mount Sinai hospital in NYC after she experienced dangerous complications during surgery on her vocal chords. She was later said to be in stable condition under a medically-induced coma.
"I want to thank everyone for the overwhelming love and support for my mother," Melissa said in a statement to Mount Sinai on Friday. "She is resting comfortably and is with our family. We ask that you continue to keep her in your thoughts and prayers."