Exclusive
'Nothing To Hide!' Defiant Dr. Gwen Korovin Vows To Clear Name In Joan Rivers Death & Cooperate With Investigators, Says Source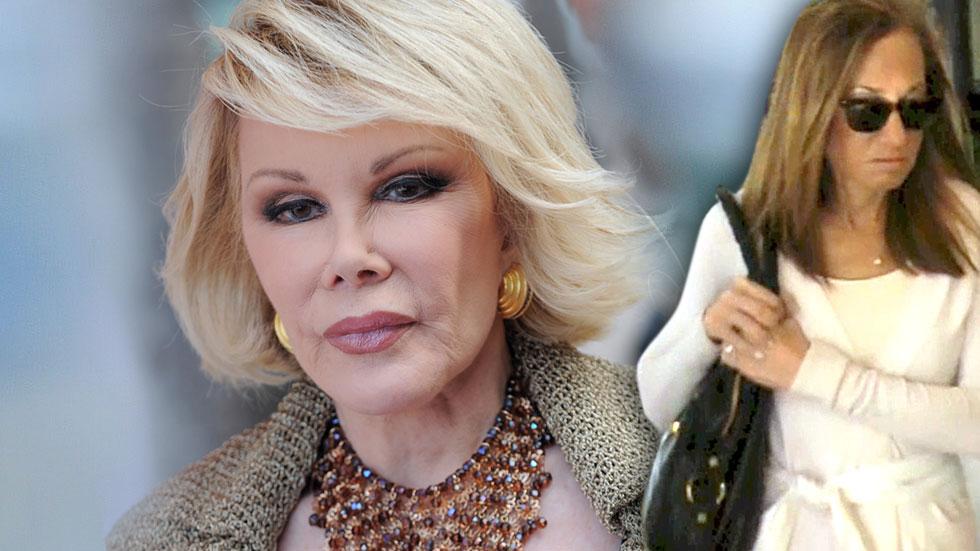 Joan Rivers' personal Ear Nose and Throat doctor, Gwen Korovin, went silent in the days after the comedian's death, but now she's changing her tune. RadarOnline.com has learned that the defiant doc insists she has nothing to hide, and is planning to cooperate with investigators into the death of the beloved comedienne, in the hopes of clearing her name.
A source close to Dr. Korovin told Radar, "She will absolutely cooperate with investigators from the New York Health Department and Medical Examiner's Office. Dr. Korovin has nothing to hide, and knows when all of the facts will vindicate her."
Article continues below advertisement
"This has been absolutely devastating for Dr. Korovin," the source continued. "Her patients are extended family, not just the celebrities. More than anything, she wants to know how Joan died. She has been unable to sleep and has been hounded by the media even before she was publicly named earlier this week."
On Wednesday evening, CNN confirmed Radar's exclusive report that Dr. Korovin did indeed take a selfie with Rivers in the background.
Sources told CNN Korovin said Rivers would "think this is funny," or "would love this," as she took the picture.
However, sources close to Korovin deny she ever took the picture.
Dr. Korovin has formally hired an attorney, Michael Kelton, who specializes in medical malpractice.
As for when the interviews between investigators and Korovin will take place, the source said, that "is still being hammered out. Dr. Korovin's lawyer is asking for an advance list of questions from investigators before it takes place. At this point, investigators DON'T have Dr. Korovin's medical records of Joan Rivers. This is something that is also being dealt with."
"She isn't just going to hand over the records because of privacy laws, and doesn't want it leaked to the media," the insider added.
Story developing.