'Drunk Fool' Driver Hits Jennifer Lopez's New Car As She Takes Ride With Her Pal Leah Remini; JLo Gets Loud About The Incident On Instagram: '#cursedthatfoolout'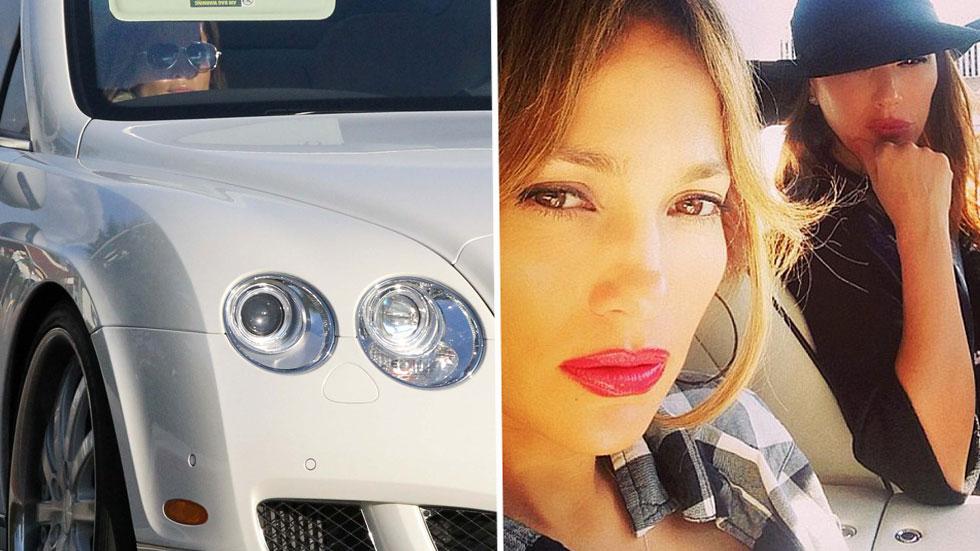 Jennifer Lopez has revealed that a drunk driver hit her brand new car while she and her close friend Leah Remini were enjoying a cruise in it.
On Saturday night, Lopez vented to her followers on Instagram, "Sitting at a light, Riding high right before some drunk fool rear ended us in my new whip!!! Thank god everyone ok!!! #GRATEFUL #THANKYOUGOD."
The "Let's Get Loud" singer also wrote that she'd flipped her lid at the accident scene while Remini had remained calm.
Article continues below advertisement
Lopez fumed on Instagram, "#DontdrinkandDrive!!!! #cursedthatfoolout #theBronxcameout #dontmesswithmycocnuts #mamabear #leahstayedcalm #thatwasweird."
Lopez, 45, shared an Instagram selfie photo of herself and Remini, 44, with the outraged caption, showing the pals apparently sitting in JLo's car, with the singer in a checked shirt and The King of Queens star wearing a black top and floppy hat.
Both stars looked shaken up and pensive after the driving incident—but unhurt and still beautiful!