What Scientology Scandal? Leah Remini Focuses On Family Fun & NOT Drama With Her Former Church In New Reality Show -- WATCH The Preview Clip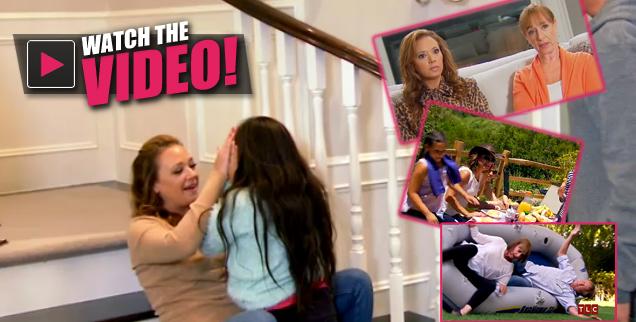 The Church of Scientology recently said they "could care less" about former high-profile member gone rogue, Leah Remini. And it appears the feeling is mutual! The actress skirts her ongoing skirmish with the church and focuses on family in a preview clip for her upcoming TLC show, Leah Remini: It's All Relative.
Whether taking her mom Vicki to the tattoo parlor or bonding with daughter Sofia and husband Angelo during a trip to New York, Remini shows just how far she's put her public problems with Scientology behind her.
Article continues below advertisement
In fact, RadarOnline.com has learned that in an upcoming episode she'll even throw a party for friends who've stuck by her through the tough times and watched her emerge unscathed on the other side.
Remini recently said that since leaving the church, she and her family are "learning new ways to … reconnect with each other. So, it really has brought us closer together… we're stronger and we're having so much fun together."
As RadarOnline.com has reported, Remini has become one of Scientology's most outspoken critics since leaving the church last year.
She recently confessed, "everything the church taught me was a lie."
Leah Remini: It's All Relative, premieres in two back-to-back episodes on July 10 at 10/9 central on TLC.
WATCH a preview clip here!