Lawyers Blast Bankrupt 'RHONJ' Star Jacqueline Laurita's Attempt To Seal Court Documents Showing Her Big Spending—Despite Flaunting Her Lavish Lifestyle On Show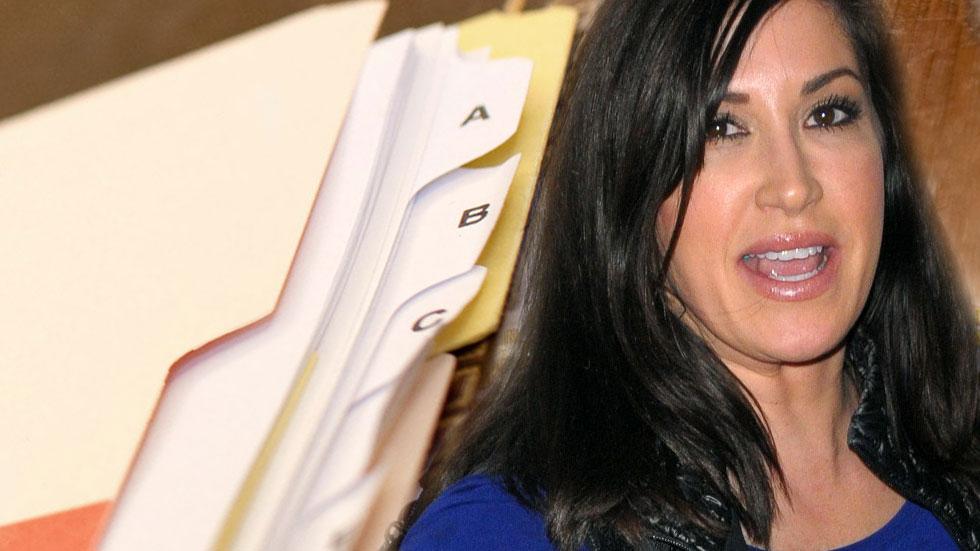 Lawyers in Jacqueline and Chris Laurita's ongoing $8 million bankruptcy lawsuit are blasting the couple for attempting to seal court documents.
The legal experts snipe the Real Housewives of New Jersey stars exploit their entire life for profit, and they shouldn't be allowed to pick and choose what the public knows.
"The Lauritas make no arguments and assert no facts consistent with the heightened standard required for sealing documents," state the legal papers RadarOnline has obtained exclusively.
Article continues below advertisement
Additionally, lawyers blast the allegedly broke and struggling Laurita family for attempting to cover up the lavish lifestyle and big spending that helped make them famous, including "Adeline Laurita's conspicuous shopping and spending habits which, generally, involved using corporate credit cards and expenses to finance her personal lifestyle."
The plaintiff's lawyers explain the Lauritas' attempt to seal documents is self-serving nonsense since "it is the Lauritas who chose to maintain their 'public personas' in an extremely open fashion, by participating in a 'reality' television show that is filmed inside their home and highlights their material goods and spending habits."
"It lacks credibility to now contend that they are genuinely concerned about their privacy for actions taken during the very period they were maintaining their public personas for profit."
The lawyers' response concludes that the Lauritas have failed to identify anything in the documents that is "confidential" or "scandalous" and have thus not met their legal burden in requesting to keep details of the bankruptcy case private.