Exclusive
'Broke' Tori Spelling Taking 'Huge' Pay Cut For Next Season Of Reality Show, Cheating Husband Dean McDermott Will Get Nothing: Source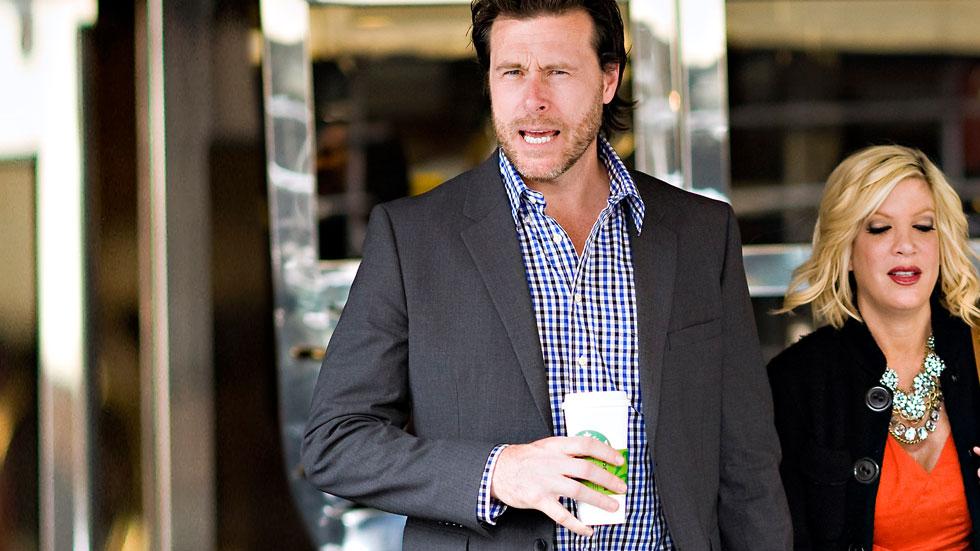 Desperate times call for desperate measures? Just months after Tori Spelling admitted she was "broke" and shutting down her retail store, RadarOnline.com has learned that the cash-strapped reality star has convinced Lifetime to sign on for a second season of her show, True Tori — but at a discount price! Spelling and her husband, Dean McDermott were forced to take a huge pay cut to get the show on air, an insider tells RadarOnline.com — and Spelling's cheating husband isn't even getting a penny!
Article continues below advertisement
Despite True Tori brining in meager ratings, "Lifetime was interested in doing another season of the show," the insider said. "However, Tori had to be willing to take a pay cut, a big one, and she did."
"The pay cut was significant," the source revealed. "Tori is making only $50,000 to do Season Two. And Dean isn't making a dime. Tori made sure his contract specified that."
Why agree to the bargain pricing when Spelling is coming off of years of public money troubles?
"Her friends think she would have done the reality show for free, she is that obsessed with having her personal life played out on camera!" the source said. "She needs constant validation from Dean and everyone around her."
Filming is already underway for eight episodes focusing on Spelling "healing herself and dealing head-on with the issues that have plagued her for years," the network told RadarOnline.com.
Article continues below advertisement
"While much of the chaos of last spring is seemingly behind her, there still exists a tremendous amount of work ahead for Tori as she struggles to find her true self," Lifetime said.
The insider added, "With Tori's ABC Family show, Mystery Girls, being canceled, once again she is relying on reality television for a paycheck. It's just stunning that she is continuing to focus on making her life so very public. She should focus on repairing her relationship with Dean, and family time, instead of going down this road."
Season 2 of True Tori premieres October 21 at 9 p.m. ET on Lifetime.
Will you watch? Let us know in the comments!