I'm Not A Fake! Tori Spelling Confronts Rumors Her Reality Show Was A Sham, Insists 'I'm Frankly Not That Good An Actress' PLUS Will She Confront Dean McDermott's Mistress On-Screen?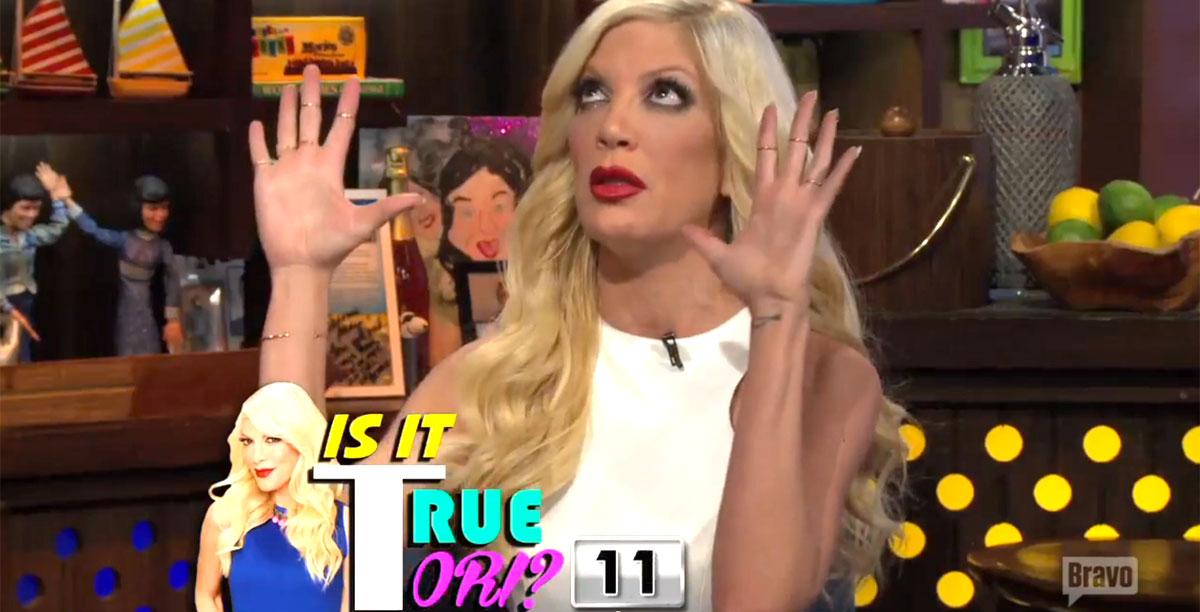 Was it true, Tori? After rumors of reality TV fakery dogged Tori Spelling's "docudrama" series True Tori, she finally spoke out about the claims last night, insisting every moment of the show was authentic — insisting that she's just not that good of an actress!
Spelling made the claims during an appearance on Watch What Happens Live. When asked by host Andy Cohen whether she was surprised some people had doubted her crying meltdowns and tense therapy stand-offs with cheating husband Dean McDermott were the real thing, she said "Completely shocked."
Article continues below advertisement
Clearly disturbed by the thought of the idea, she said, "Hell no. Not true."
Watch the clip and let us know — do you believe Spelling or do you think the show was faked?