Indiana Couple Charged After Keeping Neighbor In A Dog Cage As Their Sex Slave For Two Months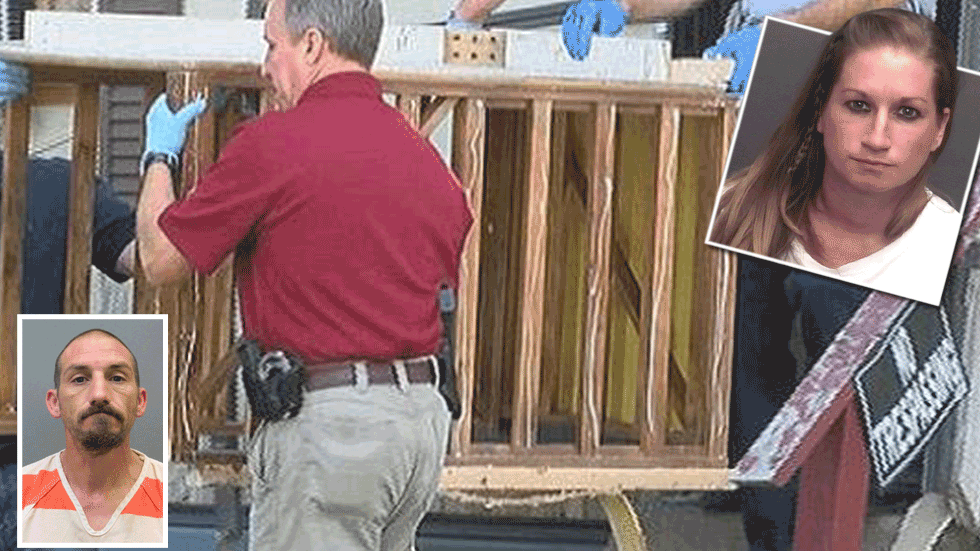 Just when you think you know people, it turns out you don't know them at all.
A couple kidnapped and raped a woman at their mobile home in an Indiana trailer park, according to police. Rick Roy House Jr., 37, and Kendra Tooley, 44, were charged with rape and kidnapping for abuse they allegedly carried out against nearby resident Joelle Lockwood, including locking her in a dog cage.
Lockwood had been missing for two months. She said she was visiting their home because they had been acquaintances of hers. But when she tried to leave, Lockwood claims House used chloroform to knock her out.
Article continues below advertisement
NBC News has reported that House locked her up in various places throughout his home, including the aforementioned dog cage. Lockwood told police that she was repeatedly raped and beaten by both House and Tooley.
But Lockwood was eventually rescued when the couple invited over Ron Higgs – Tooley's ex-husband – to ask for financial help. That's when he discovered the caged captive.
"She had a t-shirt on, and that was it," Higgs said. "She had a leather belt, like a dog collar on. Every night, they locked her in there. No food, no water."
Higgs allegedly tried to set her free, but was threatened by House. Eventually he was able to convince the couple that he wouldn't go to police if they agreed to let Lockwood go.
A $500,000 bond was set for House, and a $150,000 was set for Tooley.