Exclusive
Kidnapping Investigation: Women Tied To Bed, Used As Sex Slaves & Families Threatened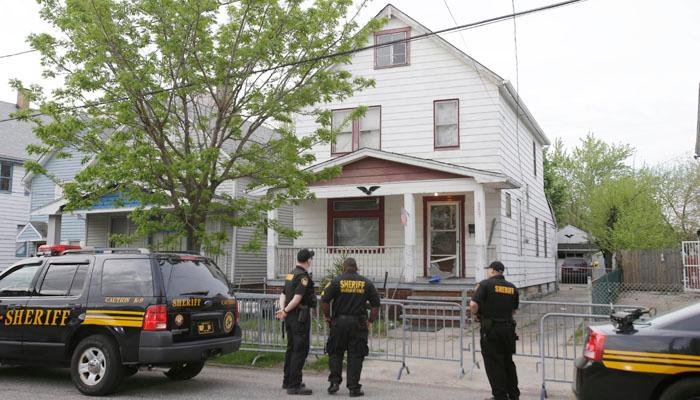 Horrifying new details have emerged about the tortured lives Amanda Berry, Michelle Knight and Gina DeJesus were forced to live during their long years of captivity, and only RadarOnline.com has the exclusive details of how they were tied to the bed and used as sex slaves while their families were threatened.
In alleged kidnapper Ariel Castro's Cleveland house of horrors, "The girls were originally chained in the basement, but after a few years they were given rooms upstairs, where they were tied to beds with ropes," an investigation insider exclusively told Radar.
Article continues below advertisement
"It's eventually going to come out that they were sex slaves," the insider continued about Castro and his two brothers, Pedro and Onil.
Chillingly, their captor, "threatened to go after their families if they tried to escape," the insider claims.
PHOTOS FROM ANOTHER SHOCKING CRIME: Inside The Home Where Jaycee Dugard Was Held Captive
The women were then forced to watch those same family members participate in search efforts on TV, said the source.
"They were allowed to watch TV at times and even watched footage of the people searching for them."
While their families prayed for their return just blocks away, Berry, DeJesus and Knight spent a decade within the walls of 2207 Seymour, only catching a glimpse of the outside world during infrequent recreation in the backyard.
"They were sometimes allowed to walk around in the backyard, but they had to wear wigs and were told not to look up," the investigation insider claimed.
Article continues below advertisement
Pedro and Onil "are currently spilling their guts to the feds," the insider told Radar. "The FBI and the Cleveland PD are taking turns investigating them. It's pretty much a joint effort at this time."
As RadarOnline.com previously reported, Berry (and her 6-year-old daughter Jocelyn) and DeJesus have since returned home from the hospital. Knight, who was diagnosed with hearing and facial bone damage from years of beatings, remained in the hospital on Wednesday afternoon.