Millionaire Socialite Gigi Jordan Murdered Son With Lethal Drug Combo, Prosecutors Claim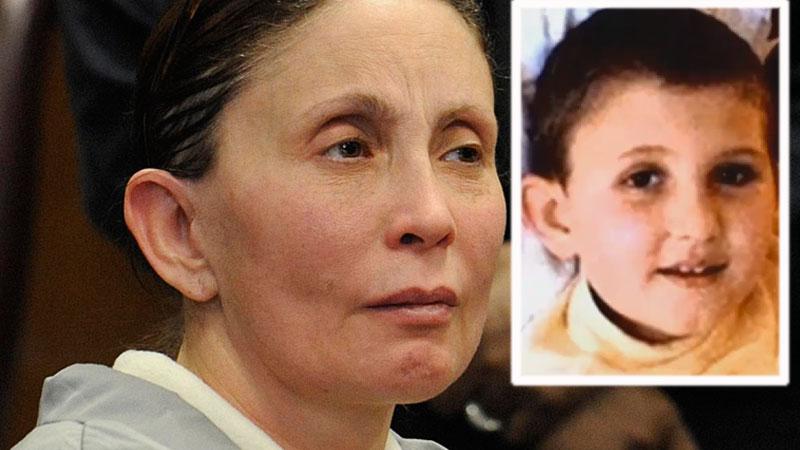 New York socialite Gigi Jordan murdered Jude Mirra, her 8-year-old son, after forcing him to ingest a deadly combination of painkillers and possibly alcohol, Manhattan Assistant District Attorney Matthew Bogdanos said Wednesday, in the first installment of the woman's murder trial.
In the Feb. 2010 incident, which occurred in an $2,300-per-night Manhattan hotel suite on the 16th floor of the Peninsula New York Hotel, prosecutors said the wealthy 54-year-old Jordan used a syringe to inject the drugs down the throat of the boy, who was autistic.
Article continues below advertisement
"How long did this take?" Bogdanos said. "Don't think minutes, think hours."
Directly after the child's death, according to prosecutors, Jordan (who made her fortunes in the pharmaceuticals industry) moved money out of the child's trust fund, and balanced her checkbook. (Prosecutors said more than 5,800 prescription pills — including 1000 tablets of Xanax and more than 400 Ambien — were recovered from the floor of the hotel suite.)
The 54-year-old's legal team, headed by defense attorney Allan Brenner, claims that the killing was the end result of "the tragedy of their collective life," as Jordan grew afraid one of her ex husbands, who she said wanted to kill her over business-related issues, would harm either or both of them. (She added that the child implied abuse at the hands of the man, but legal records show no charges were filed in connection with the allegations.)
Article continues below advertisement
Watch the video on RadarOnline.com
Brenner said that the external pressures Jordan faced gradually sent her into such a tailspin, she felt that the only way to control the situation would be a murder-suicide, as she did not have "murderous intent" in killing her son.
"She brought him the peace she couldn't bring him during his life; she kept him from the animals she couldn't keep from his door before then," Brenner said. "And so she sits, forever brokenhearted."
Bogdanos said that regardless of her paranoid perceptions, Jordan had no right to take the child's life.
"The only person he ever needed protection from," the prosecutor said, "was the one person he should have been able to rely on the most."
The socialite, who amassed a $40 million fortune working in an executive capacity in the prescription drug business, eventually retired to spend more time with her son, who doctors had diagnosed with an array of issues, and pursue treatment for him.
Jordan has pleaded not guilty to second-degree murder charges in the tragic death.