Jacqueline Laurita: 'Autism Is NOT My Storyline…It's Our Reality'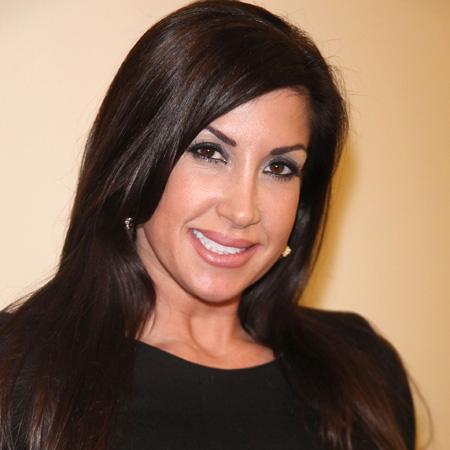 Article continues below advertisement
Despite what haters may think, Jacqueline is only using the reality TV show to help others learn more about autism.
"A few ignorant people may call it 'exploiting' my son, while I call it 'raising autism awareness,'" she wrote. "It has become our mission to recover our son while helping as many other families as we can. I am proud of what we've accomplished so far."
Jacqueline claims she isn't making any money off of the stories about her son's issues seen in the media.
"I have also been using social media, blogging, writing articles for magazines, and speaking at various events and conferences to share my resources and journey with others, just to spread awareness," she said.
"Just so the haters are corrected, I haven't collected a dime from any of it. "
She continued, "It was never anything we were ashamed of or ever wanted to hide. I would never want my son to be ashamed of his diagnosis either."
Article continues below advertisement
Jacqueline wants people to be inspired by her experiences with helping Nicholas progress in his education.
"It was very hard not to give in to his tantrums when I was not sure if he could physically do what I was expecting him to do," she highlighted as an example. "I chose to defy expectations! I just had to push him and believe he could do it! I knew that if I could push him to do that, he would be capable of so much more."
Jacqueline's determination is "paying off."
"He continues to amaze me every day," she said. "If I have to push him a little harder now while giving him the tools that could help make his future a little easier for him, you can bet I will do just that! I believe in him and my efforts are paying off. Nicholas is progressing!"
So this season, Jacqueline hopes to keep her nose out of the drama and just focus on her son.
"Devastating disasters like Hurricane Sandy and an Autism diagnosis can really shake you up and make you reevaluate your priorities in life," she said.
"It makes you realize just how petty and insignificant some of the silly things we worry and fight about really are."
Jacqueline added, "At this point in time, I had enough of the fighting and I just needed peace in my life so I could keep my focus on more important things, like my own family, recovering my son, and restoring the Jersey Shore!"