Melissa Gorga Questions Teresa Giudice's Sincerity: 'If She Really Wanted To Fix It, She Would Have Phoned Months Ago'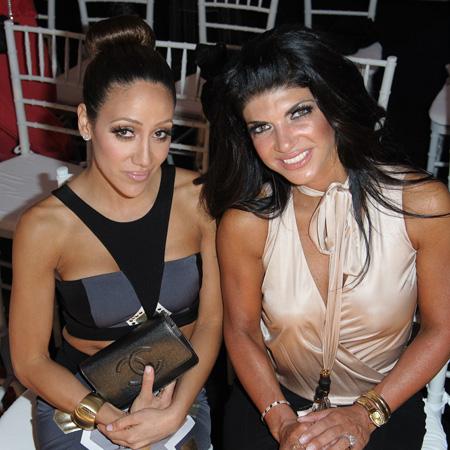 Article continues below advertisement
For the year that Melissa and Teresa didn't speak, their children werem also kept apart. But during the premiere, Melissa finally allowed her daughter Antonia, 7, to go on a play date with Teresa's daughter Milania, 7. The only stipulation was that Melissa also had to go because she wanted to make sure that Teresa wouldn't talk trash about her in front of her daughter.
"I don't want Antonia exposed to lies and insults about her Mom by her other relatives," Melissa said. "And I knew she would be."
Plus, Melissa didn't approve of all the ways Teresa and Joe Giudice parent their kids.
"As far as parenting goes, but I try my hardest not to involve my kids in very mature matters," Melissa said. "My kids don't have the slightest idea what's going on with the Giudices. They¹re too young to understand the complicated, ugly situation."
So Melissa got what she wanted: She attended the play date and came face-to-face with Teresa for the first time in over a year. But during the play date, Melissa felt that Teresa put on a fake façade towards her just because they were being filmed.
Article continues below advertisement
"Why was she pretending to be nice, when she said she didn't 'give a sh-t about me?'" Melissa asked. "Why was she acting like she suddenly wanted to fix things when she hadn't lifted a finger in a year? Oh yeah. The cameras were on now."
Melissa added, "Her sudden change was so weird and confusing, I was thrown by it."
But despite the confusion, it seems that this interaction was the first step towards the Gorgas and Giudices making peace.
"There's a lot more to come, a lot of emotional twists and turns," Melissa said. "Being part of this family is a long, crazy journey. We're not even close to hitting rock bottom -- but reconciliation is on the way."