Jenny McCarthy: 'My Son Does Have Autism'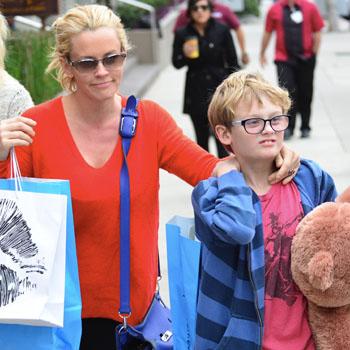 Jenny McCarthy wants everyone to know that her son WAS diagnosed with autism and she's never thought otherwise.
"Evan was diagnosed with autism by the Autism Evaluation Clinic at the UCLA Neuropsychiatric Hospital and was confirmed by the State of California (through their Regional Center)," The View host tweeted on Saturday.
McCarthy also insists that she hasn't "changed my position" about autism and that she never said her son, Evan, was diagnosed with anything other than the disorder.
Article continues below advertisement
The former Playboy cover girl continues to be a lightning rod on the topic of what causes autism and how it is treated.
In a 2010 interview with Time magazine, she said of the developmental progress her then seven-year-old was making, "Evan couldn't talk -- now he talks. Evan couldn't make eye contact -- now he makes eye contact. Evan was antisocial -- now he makes friends. It was amazing to watch, over the course of doing this, how certain therapies work for certain kids and they completely don't work for others ... When something didn't work for Evan, I didn't stop. I stopped that treatment, but I didn't stop."
Today she called the families who are dealing with autism, "courageous."