Kristin Cavallari Reveals She Didn't Vaccinate Her Son Because She Believes In The Autism Link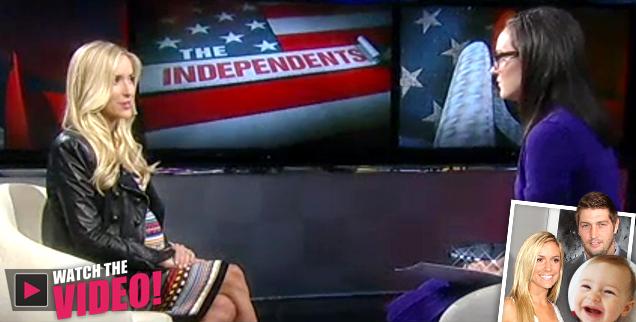 It turns out Kristin Cavallari and Jenny McCarthy have more in common than people might realize.
The former The Hills star did an interview on Thursday with FOX Business' The Independents and when host Kennedy nonchalantly brought up McCarthy's view on vaccinations and their link to autism, she was surprised by Cavallari's reaction.
Married to Chicago Bears quarterback Jay Cutler and pregnant with their second child, Cavallari, 27, admitted they did not vaccinate their first son, Camden, and don't plan to vaccinate their unborn son.
Article continues below advertisement
"With all those sneezy people and the Jenny McCarthy's of the world not vaccinating their babies, it's crazy. Are you opposed to vaccines?" Kennedy said to Cavallari while they were talking about flying from Chicago to New York.
"We didn't vaccinate. I read too many books about autism and the studies," Cavallari revealed.
"There's a pediatric group called Homestead, or Home First…they've never vaccinated any of their children and they haven't had one case of autism. And now one in 88 boys is autistic, which is a really scary statistic."
And when Kennedy reveals that her mother vaccinated her and her siblings, Cavallari notes that the vaccination shots have changed with time — for the worse.
"But the vaccinations have changed over the years, there's more mercury and other stuff."
One of the most outspoken advocates against vaccinations, McCarthy announced in 2007 that her son Evan was diagnosed with autism in 2005, claiming that his autism was caused by vaccination.
Im officially Kristin Elizabeth Cutler!!!!!
The View co-host has since served as a spokesperson for Talk About Curing Autism, participated in fundraisers, online chats, and other activities for the non-profit organization to help families affected by autism spectrum disorders. She is also a prominent spokesperson and activist for the Generation Rescue foundation and serves on its Board of Directors.