'Do You Know Who I Am? I'll F*cking Kill You!': George Zimmerman Showed Up At Man's Work Days After Road Rage Incident, According To Reports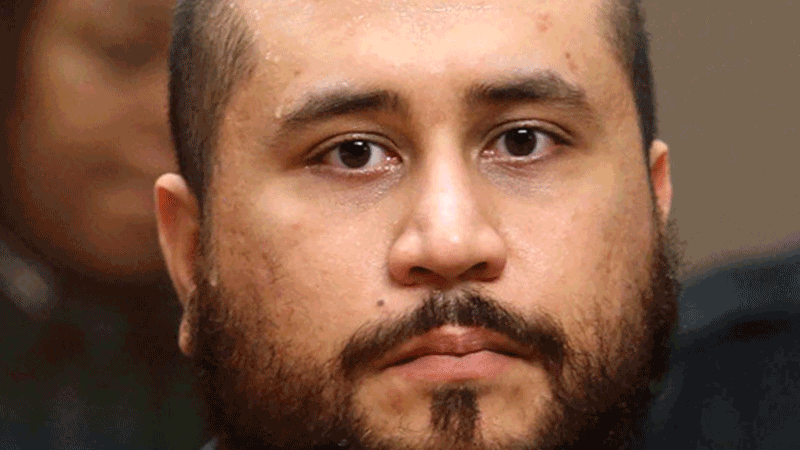 George Zimmerman is back in the news again, for yet another tense incident involving firearms, according to multiple reports.
The triggerman acquitted of murder in the Feb. 2012 shooting of 17-year-old Trayvon Martin, police in Lake Mary, Fla. said, was involved in a road rage incident this week in which he threatened a man's life, then showed up at the man's work days later.
According to Orlando's WKMG Local 6, a man (who has not been publicly identified) told police that he was driving in Lake Mary Tuesday when Zimmerman pulled alongside him in a truck and shouted, "Why are you pointing a finger at me?"
Article continues below advertisement
The man (who recognized the ex-murder suspect) drove into the parking lot of a nearby Circle K and called 911 to report the incident, police spokeswoman Bianca Gillett told the station; Zimmerman then pulled into the parking lot — with gun in hand — and asked the man, "Do you know who I am? I'll f*cking kill you!"
Zimmerman, 30, showed up at the man's workplace Thursday and lurked outside in his truck, the man told police.
Zimmerman — who was not arrested, as the man declined to press charges against him — told cops he had a volatile run-in with the reporting party the prior day.
Watch the video on RadarOnline.com
It's the latest in a series of incidents involving the notorious Zimmerman, who had two run-ins with the police in 2013; one in which his estranged wife Shellie claimed he threatened her and her father; and another in which his girlfriend Samantha Schiebe accused him of domestic violence, leading to his arrest (although she dropped charges and amended her statements afterwards).