Exclusive
George Zimmerman's One-Time Defender & BFF Frank Taaffe Wants To Fight Him In The Boxing Ring: 'I Put Myself On The Line And Feel Like He Used Me'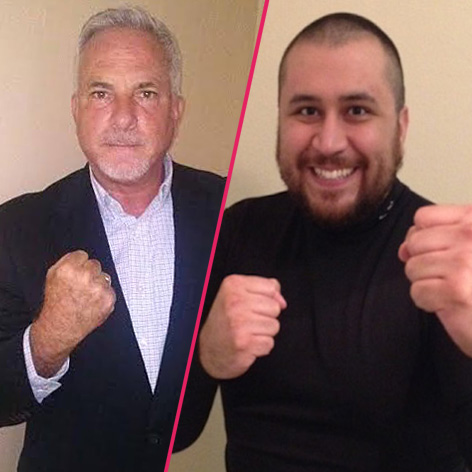 Article continues below advertisement
"They were neighbors and friends, but now Frank wants to fight George in the boxing ring because numerous phone calls to George have gone unreturned," Feldman said.
And Taaffe tells RadarOnline.com, "I feel like I was used and not treated fairly by George."
"I was always there for him," Taaffe continued. "I backed him through this whole fiasco and now he is nowhere to be found. I put myself on the line for this guy."
MORE ON:
Celebrity Justice
Taaffe tells RadarOnline.com he wants to get Zimmerman in the ring — and even calls himself "the white Al Sharpton."
"I saw that he wanted to do a boxing match, and I want George bad. This is the way to settle this legally…in the ring," Taaffe said.
"I am the white Al Sharpton. I love everyone and I am just very out spoken. I plan on knocking Zimmerman out for what he did and for turning his back on me .
If Zimmerman agrees to the match, it will go three rounds.