Hypocrite? Shooting Victim & Gun Control Advocate Gabrielle Gifford's Secret Arsenal Exposed In New Tell-All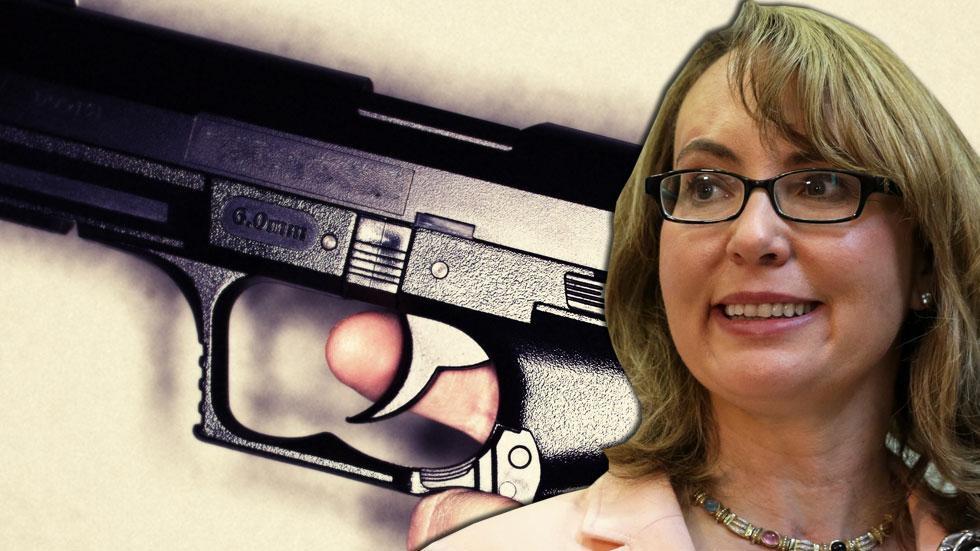 Former Congresswoman Gabrielle Giffords— who miraculously survived when a madman
shot her in the head during an Arizona constituent meeting in 2011— is now a very vocal gun control advocate.
But in a new tell-all, the onetime politician's astronaut husband, Mark Kelly, reveals Giffords is secretly a gun enthusiast who has owned firearms her entire life.
"Gabby has owned a handgun for years," Kelly writes in Enough: Our Fight To Keep America Safe From Gun Violence, out September 30. "We are proud to be among the 34 percent of American households that reported owning guns in 2012."
Article continues below advertisement
Even more shocking, Kelly claims his wife of 20 years returned to shooting just two years after the horrific tragedy, which left six people dead and Giffords with irrevocable brain damage affecting her speech and movement.
While on a nationwide tour to promote gun safety, the couple visited a Nevada gun range so she could practice target shooting with her left hand. (Gifford's right arm was paralyzed in the tragedy.)
MORE ON:
Gabrielle Giffords
"I worried Gabby's impaired eyesight might affect her aim," Kelly recalls. "She practiced holding and aiming a .22. Her left arm was strong and her aim looked fairly decent. I had to admit I was impressed."
"She raised her left arm, took aim, squeezed the trigger— and just like that she hit the target," the proud husband continues. "Not bad for her first trip back to the range in two and a half years."
Giffords and Kelly founded Americans for Responsible Solutions, a gun-control organization, in January 2013.