Rep. Gabrielle Giffords' First Word Since Shooting: 'Toast'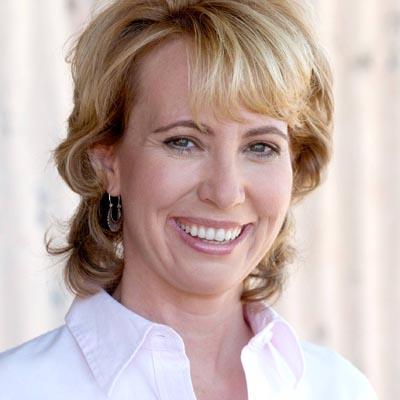 Congresswoman Gabrielle Giffords continues to make remarkable progress.
The Arizona Democrat, 40, uttered her first words this week in the Houston hospital she's rehabbing in, asking for a piece of toast, RadarOnline.com has learned.
It's the first she's spoken since she was shot in the head last month by Jared Loughner in the Tucson rampage that left six people dead. The congresswoman's aide C.J. Karamargin said she's been communicating "more and more each day," a development her doctors say is a milestone in her recovery from the shooting.
Article continues below advertisement
According to experts, it might take her years to fully regain her ability to speak, if she does at all.
The six people left dead in the January 8 desert massacre were U.S. District Judge John Roll, 63; 9/11 baby Christina Taylor Green, 9; Giffords aide Gabe Zimmerman, 30; Dorothy Morris, 76; Dorwin Stoddard, 76; and Phyllis Schneck, 79. Thirteen others were injured.
A federal courthouse that's being built in Yuma, Arizona will be named in memory of Judge Roll, the Senate and House of Representatives agreed upon Wednesday.