Astronaut Mark Kelly, Rep. Gabrielle Giffords' Husband, Headed To Space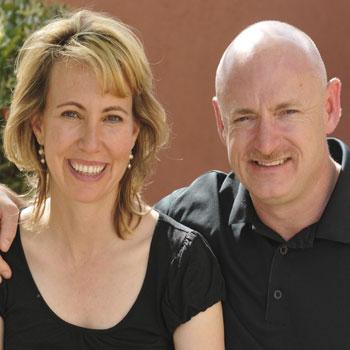 Astronaut Mark Kelly, the husband of Rep. Gabrielle Giffords, is headed to space this April to be the commander of the final shuttle ride for Endeavour, RadarOnline.com has learned.
Giffords is the Arizona congresswoman shot in the head at close range by Jared Loughner in the January 8 shooting rampage Tucson that left six people dead.
Kelly, 46, is expected to formally announce his mission Friday afternoon at Johnson Space Center in Houston, Texas, the same city where Giffords, 40, is undergoing rehab for the injuries she suffered in the shooting.
Article continues below advertisement
Kelly, who's been to space three times, had been debating as to whether or not to fly while his wife was recovering. NASA had lined up someone to fly in his place (backup commander Rick Sturckow).
The six people left dead in the desert massacre were U.S. District Judge John Roll, 63; 9/11 baby Christina Taylor Green, 9; Giffords aide Gabe Zimmerman, 30; Dorothy Morris, 76; Dorwin Stoddard, 76; and Phyllis Schneck, 79. Fourteen others were injured.