No Longer Sizzling Together: Beloved Food Network Stars Pat And Gina Neely End Their Marriage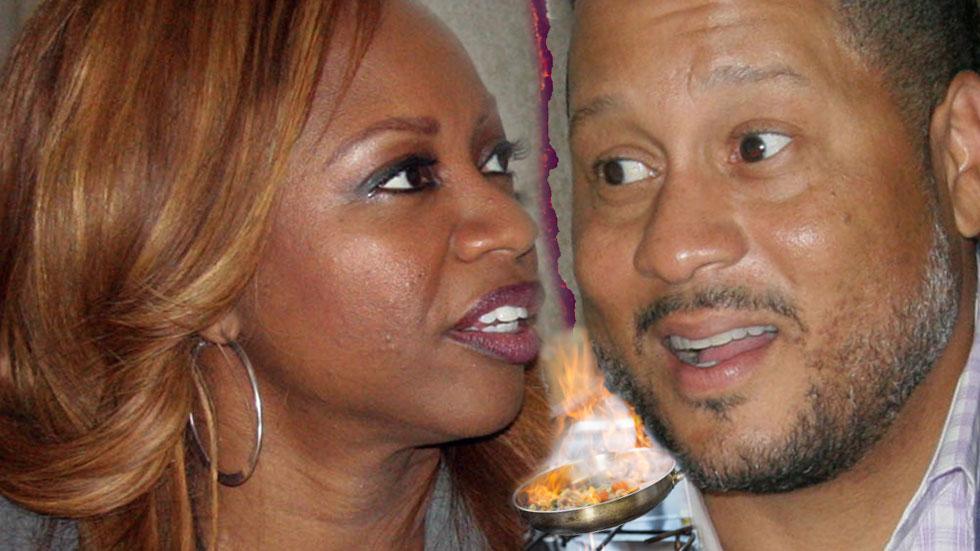 They've warmed America's hearts while barbecuing up a storm on the Food Network for six years, but now,Pat and Gina Neely are getting a divorce.
According to a joint statement the couple released to Memphis, Tennessee, news channel WMC News 5 on Friday, the Neelys said they are "ending our marriage of 20 years for irreconcilable differences. This was a tough decision, but we believe it is the best decision for us."
Article continues below advertisement
The adorable pair has been a popular TV cooking team on their Food Network show, Down Home with the Neelys since 2008, which is taped at their Memphis home.
They also have a restaurant in New York.
"Moving forward our focus will be on our individual brands and we are optimistic about our respective futures," the two also said in the statement.
Recently, Gina lost twenty pounds while working for the George Foreman Grill brand, while Pat, 50, has been fighting hunger with the company My Family Dollar.