Exclusive
'Worried' Dina Manzo In Desperate Bid To 'Squash Beef' With Cast Mates Before 'RHONJ' Reunion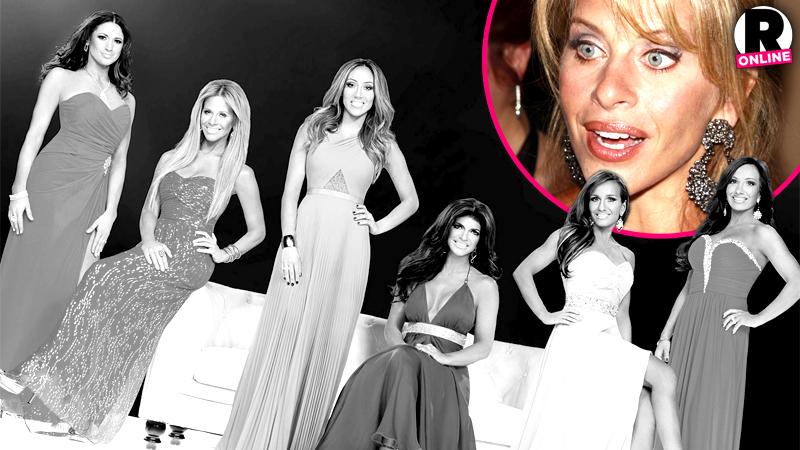 The Real Housewives Of New Jersey reunion show has already been delayed so that it takes place after Teresa Giudice's fraud case sentencing. But that doesn't mean that her cast mate Dina Manzo isn't worried that some of the drama that unfolds during the taping will involve her. RadarOnline.com has learned that the blonde is so worried that she has been working the phones, calling the other Real Housewives to put an end to any feuds they may have.
Article continues below advertisement
A source tells RadarOnline.com, "Dina Manzo is worried! She has been calling fellow cast members over the last few weeks – a preemptive strike!"
"Her efforts have been to try to squash any beefs prior to the reunion taping a few days after the Giudice trial," the source says. "She is scared of any drama and figures by calling people, she will not get into any confrontations."
As RadarOnline.com previously reported 42-year-old Manzo struck a secret pact with newbie Housewives, twins Teresa Aprea and Nicole Napolitano when they started the show.
She reportedly promised not to talk about their family drama if they didn't mention her estranged sister Caroline.
The plan backfired, however, when Dina mentioned, on camera, the rumors that Aprea's husband Rino had allegedly slept with her mother Santa.
Now her desperate bid to avoid drama on the reunion show may also fail.
The source reveals, "Some of the cast members are agreeing but, behind the scenes, others are still planning to go against her."