Exclusive
See Ya Jillian! New 'Biggest Loser' Trainers Reveal Why They're 'Totally Different' From Departed Coach Michaels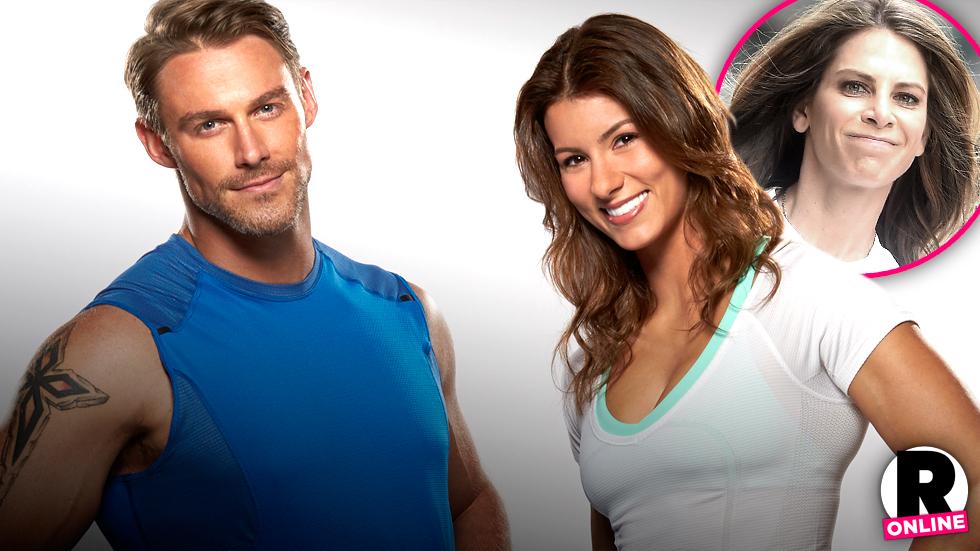 The Biggest Loser: Glory Days premiered on Sept. 11, but missing from the new Season 16 was coach and mentor Jillian Michaels. With hardly any mention of the missing series vet, newbies Jennifer Widerstrom and Jessie Pavelka seamlessly stepped into the void. But according to the duo, they're not just replacements for Michaels — they're "totally different," and maybe even more "special!"
"I don't ever feel like we had to fill her shoes," Pavelka told RadarOnline.com at The Biggest Loser Meet and Greet at the Peninsula Hotel in New York City on September 11. "I think her and I, and Jen and her, are two totally different people."
Article continues below advertisement
"We bring something totally different to The Biggest Loser and I think that it is something pretty special," he continued.
Widerstrom chimed in, "To me, it's so much less about trying to fill someone's shoes and so much more about being there for my contestants. Jillian and I have the same goal: We want to love and help people."
How does she plan to do it?
"The hardest thing for me became not who I am as a trainer but having enough time to have an effect on these guys because it's a show that has an elimination process each week and week-to-week I lose someone," she said. "The challenge is: How can I keep my guys as long as I can to make the most impact?"
Like Michaels, who was known for her tough, in-your-face approach to training, Widerstrom said that she isn't afraid to make her voice heard — with a humorous approach.
"When it comes down to it, in training someone, it really has nothing to do with me," Widerstrom said. "This is all about that person. This is about what lights them up and I have to find that."
"I like to train people from the inside out, help them be accountable, help them bring joy through the training," she continued. "And yea it's going to be hard, so you can expect my voice to be raised. I am intense and passionate."
MORE ON:
The Biggest Loser
Article continues below advertisement
But she insisted that she does it in an agreeable manner.
"I'd like to think I am funny," Widerstrom said. "So there has to be elements of emotion and at the base of all of it, trust and respect one another because this is not a dictatorship. This is me working alongside them to find the solution for their life."
Pavelka, on the other hand, said that he approached training on The Biggest Loser with a mixture of tactics ranging from tough guy to encouragement.
"I'm all of that," he admitted. "I'm hard with heart."
"My big thing with the people I work with, I tell them, 'Don't pay attention to numbers,'" he said. "Biggest Loser is about numbers, yes. But pay attention to a feeling. Weight loss is a side effect of falling in love with the feeling."
"How do you feel when you wake up? How do you feel when you go to bed?" he explained. "If you do that, you'll keep this weight off. If you just look at numbers, numbers are going to disappoint and you can't always lose weight. So fall in love with the feeling."
But while the show has premiered and fans are finally getting to watch the new coaches in action, the show is not done filming yet.
Be sure to tune in each week to NBC to watch the contestants and coaches on their journey.