The House That Workouts Built: Jillian Michaels Selling Hollywood Hills Home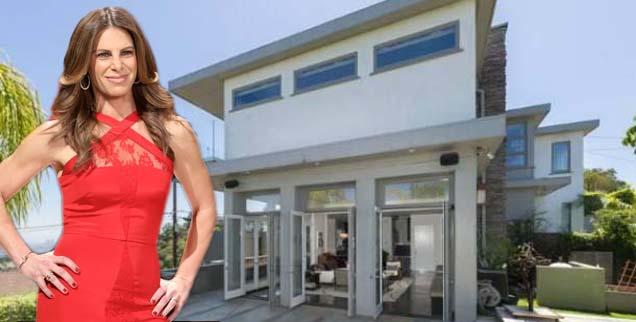 Jillian Michaels, the star of NBC's The Biggest Loser, is selling her Hollywood Hills home -- and we've got all the details about the abode for you right here on RadarOnlinee.com.
The 2,701-sq. foot home boasts three bedrooms, four bathrooms, with amenities including a huge open kitchen; a walk-in closet; and the magnificent panoramic views of the Los Angeles skyline the area is renown for. A master bedroom in the home has a walk-in closet and steam shower, while the property also has a pool, fully-wired sound system and a state-of-the-art security system.
MORE ON:
The Biggest Loser
Article continues below advertisement
The Hollywood hardbody, 39, originally plunked down $1,565,000 for the home in Feb. 2008, and has put it on the market now for $2,450,000.
The NBC star has another home in Los Angeles where she lives with partner Heidi Rhodes and their two kids.