Jillian Michaels' Girlfriend Heidi Rhoades Wearing Major 'Engagement' Bling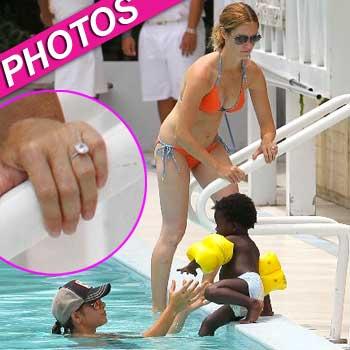 Is Jillian Michaels engaged? The totally ripped personal trainer is vacationing with partner Heidi Rhoades in Miami, and Heidi is sporting what looks to be a huge engagement ring!
The women were spotted enjoying the afternoon in their hotel's swimming pool along with daughter Lukensia, and Heidi's ring couldn't be missed.
The former The Biggest Loser trainer and Rhoades have been together three years and became parents to two children in May.
Article continues below advertisement